5 things to know for August 8: Senate vote, Air travel, Immigration, Uvalde, Gaza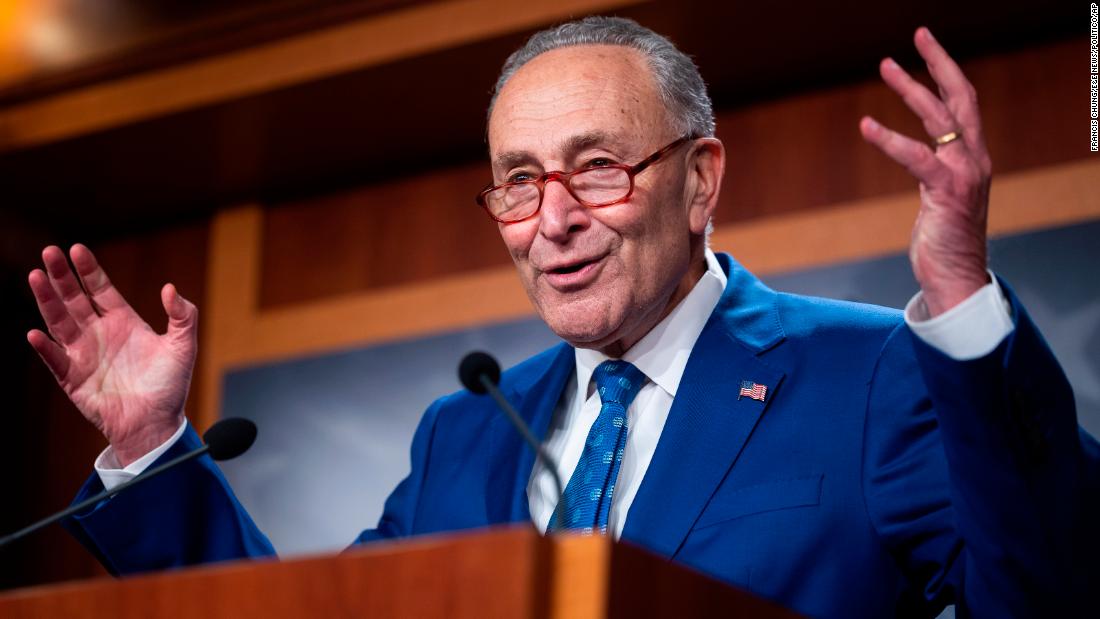 Here's what you need to know to Get Up to Speed and On with Your Day.
(You can get "5 Things You Need to Know Today" delivered to your inbox daily.
Sign up here
.)
1. Senate vote
The Senate on Sunday afternoon passed Democrats'
$750 billion health care, tax and climate bill
, in a significant victory for President Joe Biden and his party. The final, party-line vote was 51-50, with Vice President Kamala Harris breaking the tie. The Democrat-controlled House, which is expected to take up the legislation on Friday, must approve the bill before Biden can sign it into law. The measure includes a handful of
important but narrow provisions
to lower prescription drug prices and extend enhanced Affordable Care Act subsidies for three years. The bill would also be the biggest climate investment in US history, slashing US greenhouse gas emissions by 40% by 2030, Senate Majority Leader Chuck Schumer's office said. To boost revenue, the legislation would impose a 15% minimum tax on the income large corporations report to shareholders, raising $258 billion over a decade. While the deal is far smaller than the slimmed-down
$1.75 trillion version the House passed in October
, Democrats and the White House say the bill could still have a massive impact on many Americans. 
2. Air Travel
3. Immigration
4. Uvalde
5. Gaza
BREAKFAST BROWSE
Jewelry heist caught on security camera
Casper is hiring professional nappers with 'exceptional sleeping ability'
Seattle crowd celebrates Sue Bird's final regular season game
The only pan every cook needs
Photographer retakes model portraits decades later
IN MEMORIAM
TODAY'S NUMBER
9,320 miles
TODAY'S QUOTE
"She's lucky to be alive. She has severe burns and has a long recovery ahead." 
— A source close to Anne Heche, telling CNN on Saturday that the actress is recovering after the car she was driving crashed into a Los Angeles home on Friday and became engulfed in flames. A representative for Heche said Sunday she is in stable condition. Heche first rose to fame for her role in the soap opera "Another World." She was also thrust into the media spotlight for her romantic relationship with Ellen DeGeneres in the late '90s.
TODAY'S WEATHER
AND FINALLY
Happy International Cat Day