Global aviation lives on forecasts, be they for weather, arrival times, or passenger demand. But if you want to know what's happening with demand, you need to see the hard evidence of actual bookings, which is where companies such as Sabre and Amadeus step in.
Last week Sabre released its analysis of travel shopping and booking data in China following the relaxation of border controls in December last year. Sabre found that each time announcements were made about travel restrictions being eased, there was a corresponding spike in travel queries and requests, particularly for outbound tourism.
High fares are not an issue for travelers
The analysis revealed that despite airfares peaking at double what they were pre-pandemic, there was strong demand among Chinese travelers, with demand outstripping supply. As of February 6th, international airline capacity on routes to and from China, including Hong Kong and Macau, had recovered to only around 27% compared to the first quarter of 2019.
With capacity expected to remain constrained until April, it is Chinese airlines that are stepping up to grab the opportunity. Chinese carriers are delivering more than 65% of the total international route capacity to and from the country, compared to 60% in 2019.
In another sign of the poor shape of South East Asian aviation, airlines from that region hold only 12% of international capacity for China, compared to 16% pre-pandemic. Sabre also points out that major (non-Chinese) carriers have yet to add significant capacity for China. Sabre senior vice president of Airline Global Sales, Darren Rickey, said:
"The speed with which Chinese tourism started to rebound as soon as the announcements were made that restrictions were to be lifted demonstrates how high travel demand is for both inbound and outbound trips."
The most significant breakthrough came on January 20th, when China announced that the ban on group travel would end on February 6th. Sabre saw an immediate surge in bookings, particularly between January 30th and February 5th, increasing 60% from the average in the previous two weeks.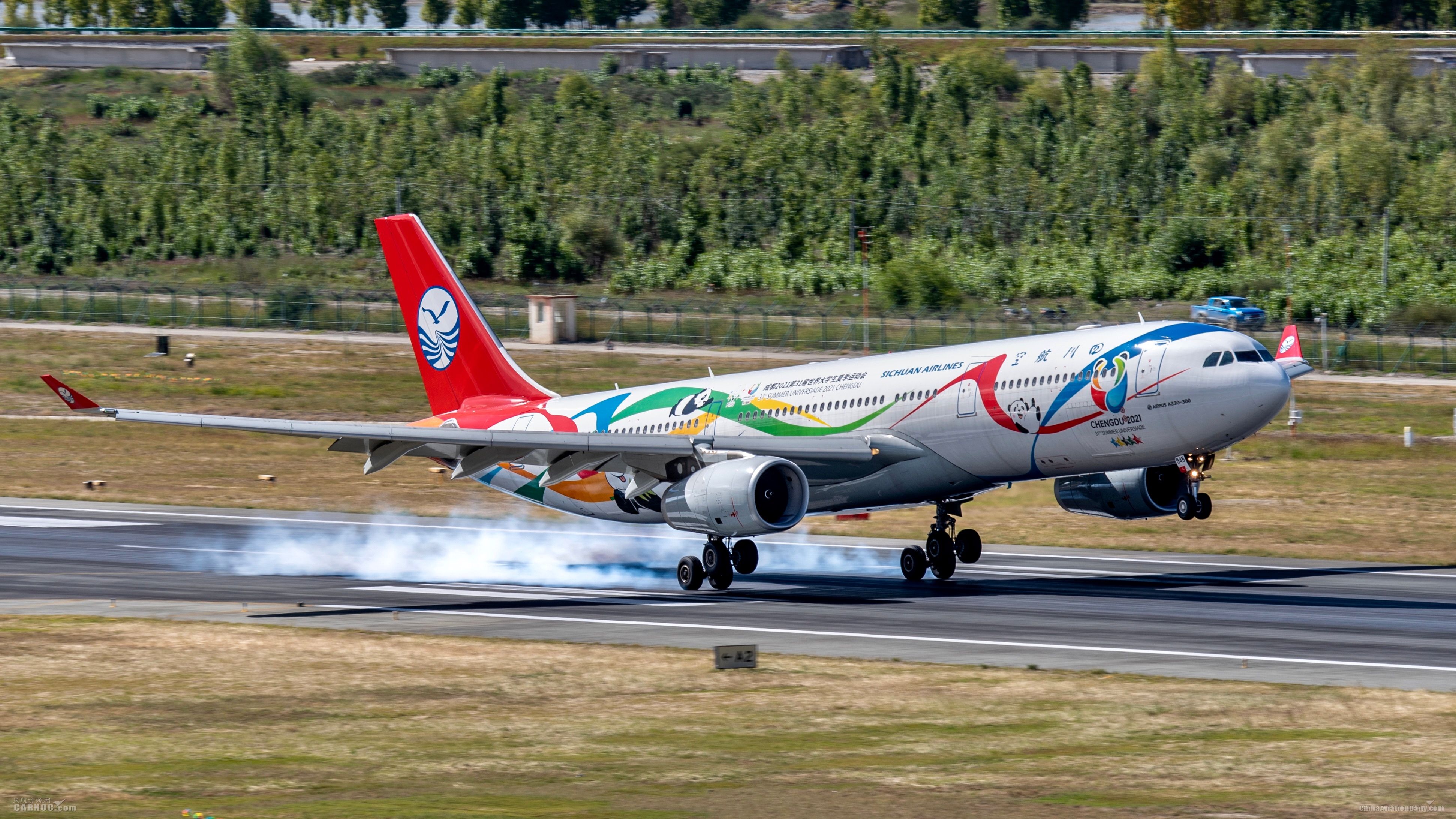 Photo: Sichuan Airlines
Perhaps in line with the lack of non-Chinese capacity, outbound travel has rebounded faster than travel to China. The Sabre data shows that outbound bookings made up 43.5% of 2023 overall travel through February 9th, compared to 37% for the same period in 2019.
Chinese are looking for places to visit
This year the most popular places for Chinese travelers are Japan, Thailand, and South Korea. Bookings for the United Kingdom, Thailand, and the Philippines have recovered the fastest, while Indonesia, a top outbound destination in 2019, lost its Top 10 spot to the Philippines. Australia has also tumbled, falling to the ninth spot, possibly due to its COVID testing measures for travelers from China.
Conversely, the largest inbound travelers come from Taiwan, the United States, Thailand, South Korea, the UK, and Canada. The report said that 2021 population figures showed countries with the largest number of overseas nationals were based in Thailand, Canada, and the UK, suggesting that a lot of inbound travel was long-awaited family reunions.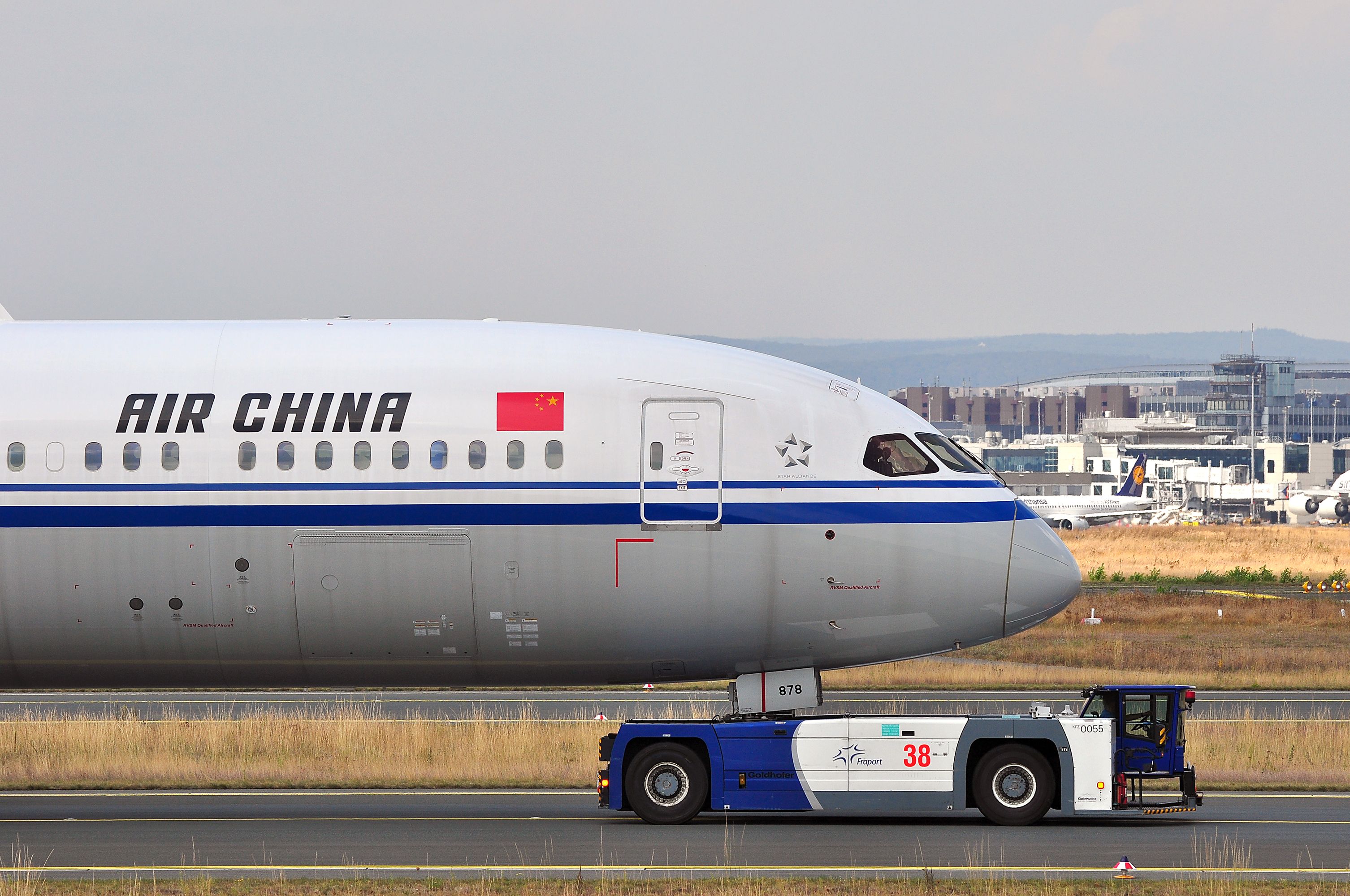 Photo: Vytautas Kielaitis/Shutterstock.
Sabre also pointed out that booking windows can be a key confidence metric, as travelers are "often happier to book further out if they feel confident about their plans." As of February 5th, 33% of all inbound and 43% of all outbound bookings were made more than two months in advance. In comparison, only 21% of outbound and 14% of inbound bookings were made within two weeks of travel, versus 37% and 30% in the same period in 2019.
The fact that Thailand and the Philippines feature in the places Chinese travelers want to visit is a promising sign for airline recovery in South East Asia. Hopefully, carriers such as Thai Airways, AirAsia, Cebu Pacific, and Philippine Airlines can add capacity and build their presence to and from China.
Is this the start of full recovery for aviation? Let us know in the comments.