From acts of political protest to tools of oppression, clothes — and the people who wore, designed or created them — have helped forge the story of Australia.
This is the role fashion played in six of the country's history-making moments. 
Daring Annette Kellerman
To start, we're going back to the turn of the 20th century with pioneering Sydney swimmer, and eventual swimwear designer, Annette Kellerman.
"She was a wild-cat — a champion swimmer and a diver and silent film star," says fashion journalist Glynis Traill-Nash on ABC TV's The Way We Wore.
"I mean, is there anything this woman couldn't do?"
Kellerman forged her career and fame during the first wave of feminism and the suffragette movement in the early 1900s.
It was a time when there was a push from women — particularly in Australia with our unique climate — towards wearing clothes that were more practical.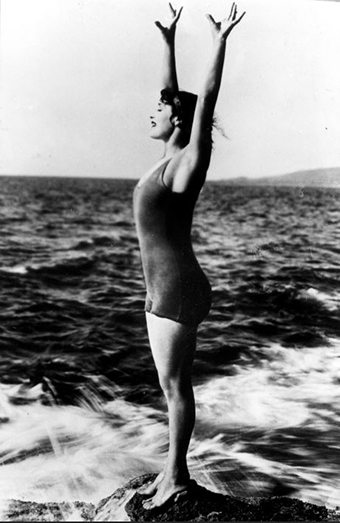 But despite the activism, it was still a time when women showing flesh wasn't considered polite.
This was why it caused quite a fuss in 1907 when Kellerman donned a swimsuit of her own design while visiting the US.
"The shapely Miss Kellerman achieved most notoriety of all when she scandalised the bathers on Boston's Revere Beach by walking down to the water wearing one-piece bathers," said a report from Mackay's Daily Mercury in 1953.
"Strong men turned pale at the revealing sight, and shocked women covered their eyes and reached for their smelling salts."
Kellerman persevered with the new style, eventually releasing her own swimwear line.
In doing so, she contributed to the growing desire of Australian women to have greater empowerment and autonomy over their own bodies.
"You could say Annette Kellerman kicked off the contemporary swimsuit for women," Traill-Nash says.
"She gave them an example of someone … wearing something that was practical, that gave them freedom of movement."
Clothes and colonisation
While clothing can be about utility or expression, it can also be used as an act of control.
"Clothing played a huge role in colonisation," says Nakkiah Lui, a writer, actor, director and Gamilaroi and Torres Strait Islander woman.
Lui says clothing being used "as a tool of oppression" by Australian governments has a long history.
"In the late 1800s, they had a policy called the Clean, Clad and Courteous," she recalls.
"You had to be clean. You had to be clad in the right uniform and courteous with the right manners."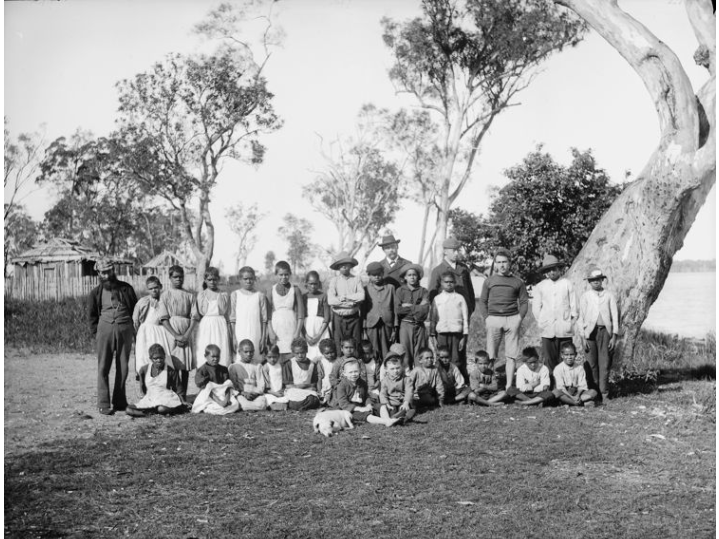 The policy was used to decide whether Aboriginal children were allowed to attend government schools.
As Lui points out, clothes and appearance were also used to justify the removal of Aboriginal children during the Stolen Generation.
"This is so recent in Australia's history. If their hair didn't look the right way, if their clothes were dirty, the kids could be taken," she says.
"The Stolen Generations policy was actual genocide, where clothing was used as a tool to enforce that.
"Clothing has really been used to oppress people and to dehumanise them."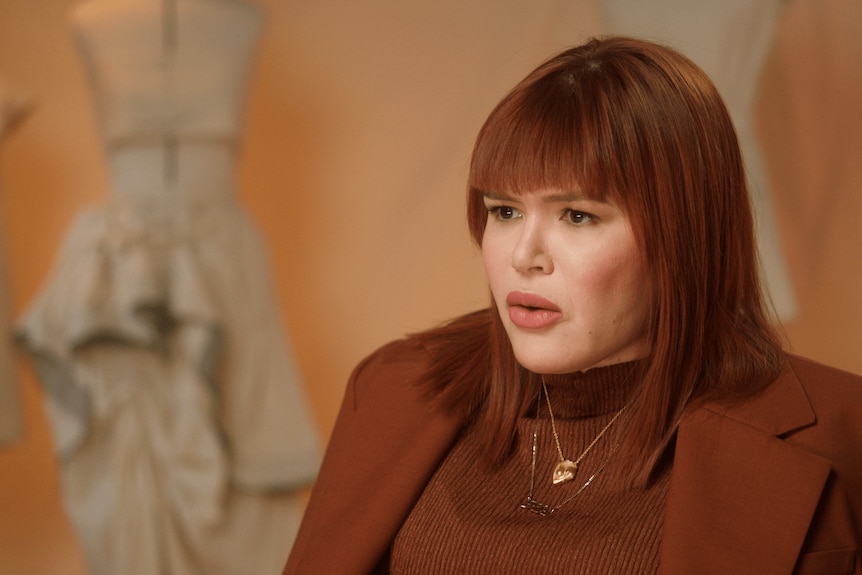 Political pink shorts
Former South Australian Labor premier Don Dunstan took the idea that fashion was political to another level.
At a meeting of state and territory leaders in Canberra in 1972, Dunstan turned up in a white t-shirt and bright pink short shorts.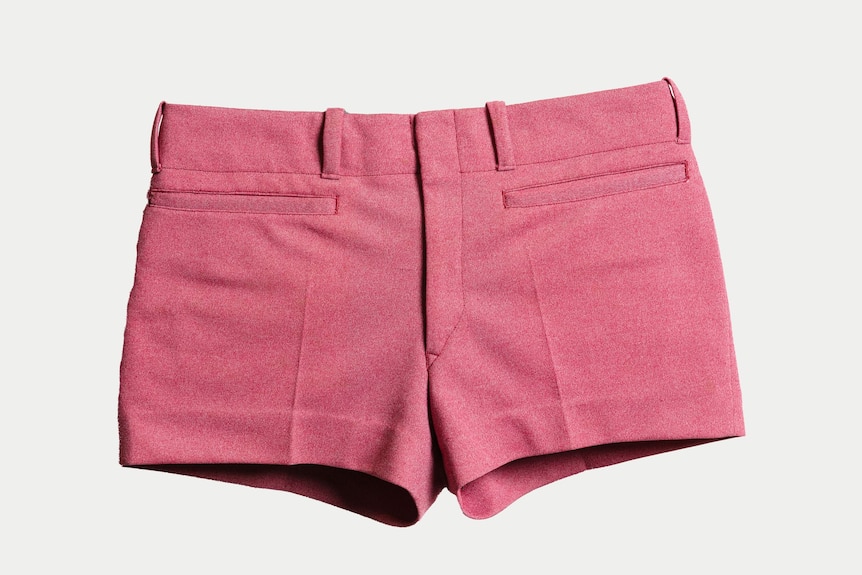 And, as the story goes, he was so desperate to make sure it made headline news, he snuck out a side door and went to the front of the now-Old Parliament House to have his photo taken.
"The evening tabloid ran with the headline, 'Dazzling Don Dunstan does it again. SA's swinging premier stands out against the grey conservative interior of Parliament House,'" says fashion historian Dr Madeleine Seys.
Despite appearances, the pink shorts were more than a political stunt.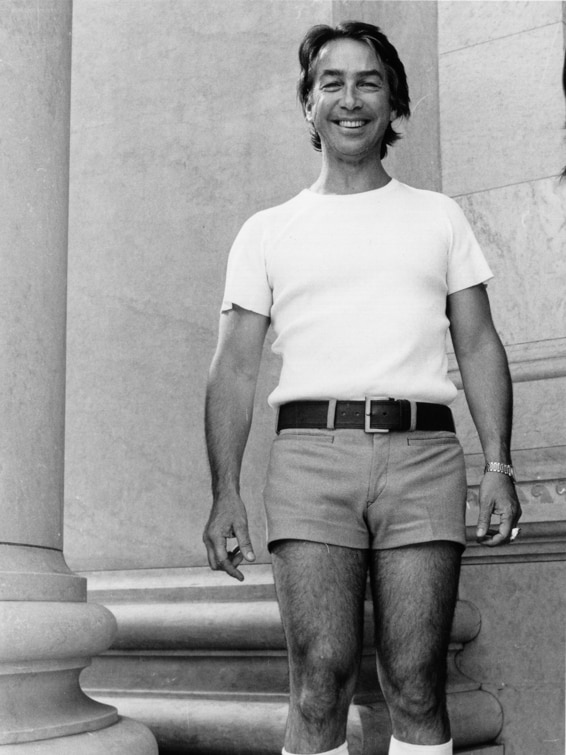 Dunstan's government, which was in power in the late '60s and then again during the '70s, was known for its social progressiveness.
It's credited with enshrining women's, Indigenous and consumer rights, decriminalising homosexuality and investing and building in the arts.
The shorts became symbolic of Dunstan's challenge to the conservative status quo and masculine expectations of fashion.
They represented the social change he and his government brought about during that period.
"In the decades since, the pink short shorts have been held up as a symbol of queer pride," Dr Seys says.
"This is queer visibility, social inclusion — all of that comes together [and] is interwoven in these beautiful and very short pair of shorts."
Australiana
For a long time after colonisation, Australia's fashion mirrored, and was led by, what was happening overseas.
But the 1970s and '80s saw that change when designers like Jenny Kee, Linda Jackson and Ken Done began to draw on the uniqueness of the world around them.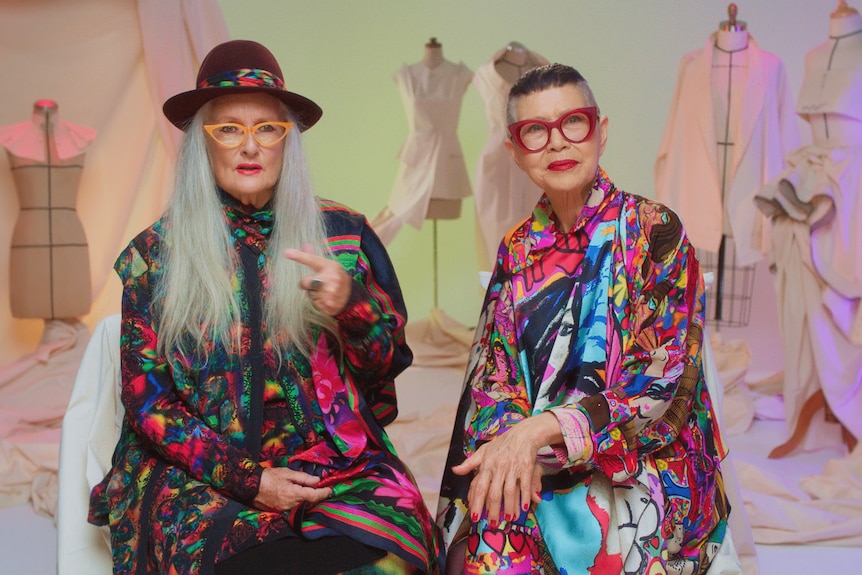 "We wanted to express ourselves in clothing. We wanted it to be Australian," says designer Jenny Kee on her partnership with Linda Jackson.
"We were working from the inside out.
"We were tapping into each other and our creativity and this land. This is the land that inspired us."
That celebration of the land, flora, fauna and the vistas of Down Under created Australiana.
"I think this is where an Australian fashion aesthetic really starts to take hold on a design level," Dr Seys says.
"The use of new bright colours, a new level of casual dress."
Loading…
The global success of the trend proved Australia's potential for a global fashion audience and was an early indication of how successful our fashion industry would become.
"What they have done for Australian fashion is immeasurable," says Oscar-winning costume designer Catherine Martin.
"They actually gave us a voice — a singular voice.
"An understanding that we're not Paris or London or Milan or New York. We're our own completely distinct people on the edge of the world."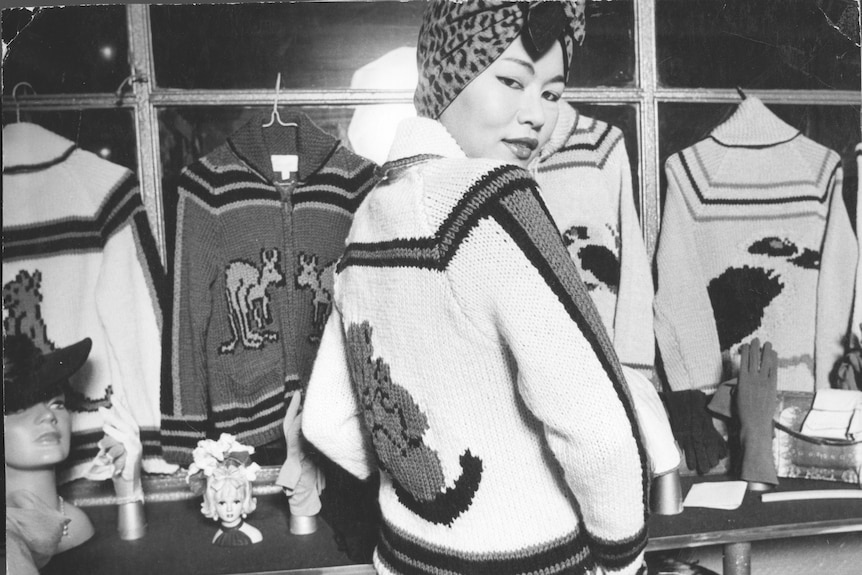 Mardi Gras reborn
Have you ever wondered how Sydney's Mardi Gras went from a political demonstration against the discrimination of the LGBTIQ community to a parade of colour, sequins and glitter?
The answer, partly, was the 1982 decision to appoint Peter Tully as artistic director of the parade.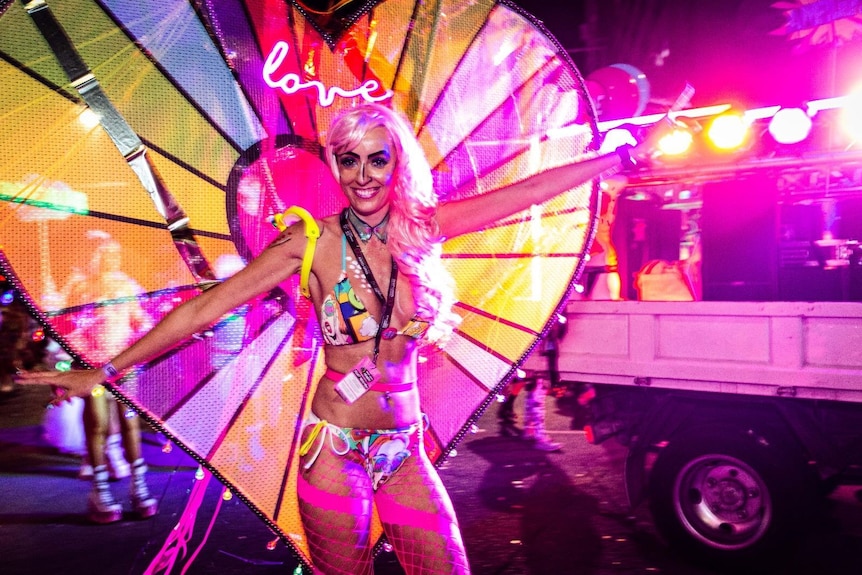 "Peter Tully got a grant from the Australia Council to start the Mardi Gras workshop and help build floats or make a costume," says William Yang, a photographer who captured Sydney's gay scene on film.
"That changed everything."
Under Tully's supervision, the event was reborn as the colourful celebration of queer culture we recognise today.
It was an opportunity for those in the community — and its allies — to use costumes and clothes to express themselves and their identity.
Loading…
"There was a kind of feeling of liberation," Yang says.
"People came out of the closet, and it gave you courage to be visible and to shout your slogans to the world: 'This is who we are, and we are going to be lewd and sexy.'"
Two years after Tully's first parade, in 1984, homosexuality was decriminalised in New South Wales.
Burkinis hit the water
Aheda Zanetti grew up learning to swim like many other Australian children.
But she remembers the time when going for a swim began to feel different.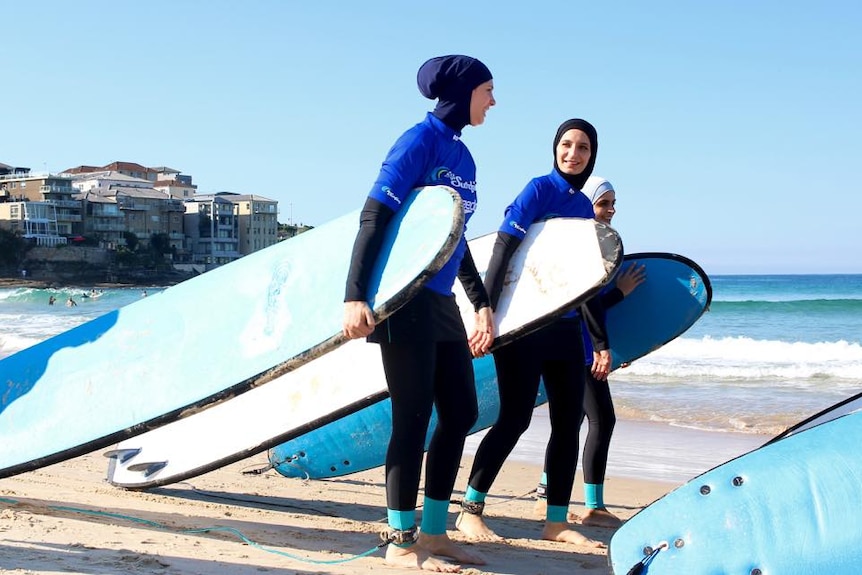 "Puberty started, we're developing, we're just not comfortable wearing a bikini," says the Lebanese-Australian fashion designer on The Way We Wore.
"It didn't mean that we didn't love it. We just didn't do it.
"We were always on the sideline. I didn't want my kids to go through that."
Zanetti was determined to find a way to get herself, and hopefully other women, back in the water.
And, even with the rise of Islamophobia in Australia after the 9/11 attacks and the race riots in Sydney at Cronulla Beach, Zanetti remained undeterred.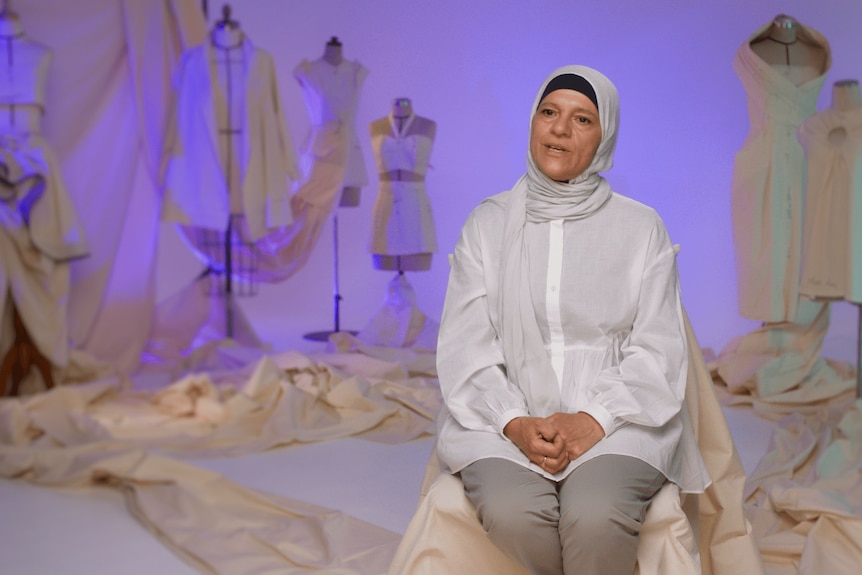 She took matters into her own hands and, in 2004, created the world's first burkini.
"I went and bought some fabrics, and I started sewing it by hand. That's how it started," she says.
"I produced this swimsuit for a positive situation as we needed a lifestyle change, but it's so funny that it was always a political issue as well."
Zanetti described the first time she swam in her burkini as "beautiful".
"It's like you're entering into a place … where people are saying, "No, you can't go in there," she says.
"But then, one person comes along and goes, 'Come in', and then you go in, and you think, 'Wow, why haven't I been here a while ago?'"
Her design was a watershed moment for Muslim women.
"We get women that are wearing burkinis, and they're surfing, or they're snorkelling," Zanetti says.
"This is what Australia represents — Australia represents beach culture.
"They just love it, I love it. I love Australia. It makes me complete."
The Way We Wore airs Tuesday, November 21 at 8pm on ABC TV or watch all episodes on ABC iview.