As China's tourism industry rebounds rapidly after COVID-19 management eased, the country's railway tourism is on the fast track.
Over the weekend, a high-speed railway heading for Wuzhong City, in northwest China's Ningxia Hui Autonomous Region, from Shanghai Hongqiao Railway Station, hit the rails, bearing tourism promotion slogans for the city and carrying Shanghai travelers to the city crowned as "a pearl of the Yellow River."
The train with eight carriages is expected to transfer 4.73 million passengers per year.
The route involves Jiangsu, Zhejiang, Anhui, Shandong, Henan, Shaanxi, and Gansu provinces, and Ningxia and Shanghai.
It takes about 10 hours by the rail from Shanghai to Wuzhong.
The train linking east China coastal cities and northwest China is expected to mainly serve tourists, Wuzhong authorities said.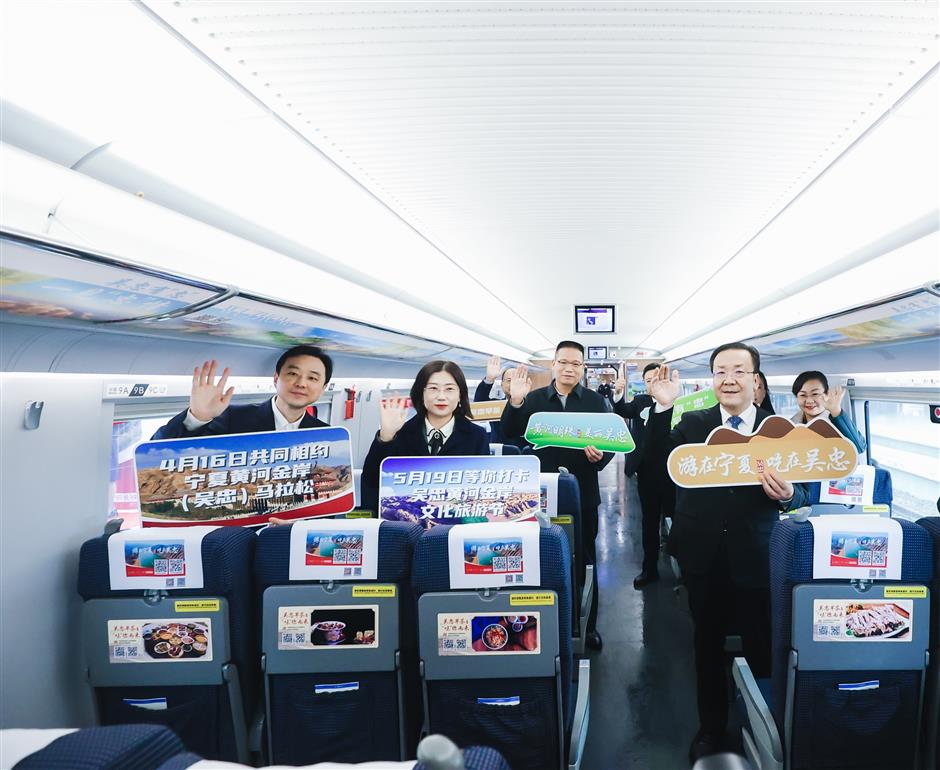 Ti Gong
China has built the world's largest high-speed railway network stretching more than 42,000 kilometers to address people's growing demand for convenient and comfortable travel.
From April, a 20 percent discount on high-speed railway tickets with Wuzhong the destination will be delivered via China UnionPay, local authorities said. Culture and tourism consumption coupons worth 2 million yuan (US$292,848) will be distributed as well.
"I have never been to Wuzhong but have been lured by its mutton delicacies and enchanting landscapes for a long time," said Shanghai retiree Wang Meng who boarded the train.
"I prefer railway trips than air because I always enjoy the views from the windows."
She will also visit Shapotou, whose name means high-rise dunes and Western Xia mausoleum during the journey.
As of March 19, the railway network of the Yangtze River Delta region had recorded 20.73 million trips by passengers since the spring outing travel peak started, up 12 percent from the same period in 2019.
Ancient towns and rural villages were most popular destinations, according to railway authorities.