The Denver Nuggets kept their playoff home unbeaten streak alive with a comfortable Game 1 win against the upstart Miami Heat.
The Heat will be searching for better answers to the endlessly difficult puzzle that is guarding Nikola Jokic and Jamal Murray, as well as hoping for a bounce-back performance from Jimmy Butler. While this can't be considered a must-win, the Heat will surely go all-out as NBA odds underdogs on Sunday, June 4 to avoid a daunting 0-2 series hole.
Our NBA picks and predictions for Game 2 of Heat vs. Nuggets in the NBA Finals believe that Bam Adebayo should continue to score well against Denver's drop defense.
Heat vs Nuggets Game 2 odds
Heat vs Nuggets Game 2 predictions
Outside of the Heat setting a single-game playoff record for fewest free throws attempted in Game 1 with just two, the second-most shocking stat of the night had to be that Bam Adebayo set a new career high for field goal attempts. Except it shouldn't have been that shocking given the way the Nuggets decided to defend him. 
I was unsure if the Nuggets would switch or play a conventional drop defense against Bam in Game 1, but after the Celtics had proven so effective switching (and given Denver's size) I expected they'd switch. That ended up being wrong, as Nikola Jokic dropped back deep against Bam in every pick and roll the Heat involved him in.
The funny thing is that, despite Bam having 26 points on 52% shooting from the field, the strategy completely worked. Bam scored 26 points on 25 shots, didn't score a 3-pointer, nor did he generate a single free throw, and he was also held to five assists. 26 points on 25 shots works out to 1.04 points per shot attempt, which while not bad by any stretch, is also not nearly enough to beat a team as high-powered as the Nuggets. It also allowed Denver to protect Jokic from foul trouble and shut off Miami's attacks on the rim completely.
But Bam has to take those shots, and they are going to be there again for him in Game 2. If there's any adjustment to be made, it's for Bam to try and drive and challenge Jokic and get to the line more in Game 2. That would bump his efficiency and might make drop too painful for the Nuggets long term, particularly if Jokic starts getting too many fouls. But either scenario means that Bam is going to be in prime position to score once again in Game 2, which is why his points prop is my best bet.
I was on the Under for Bam pretty much the entirety of the Celtics series, once it became clear that they would be switching ball screens involving him and any other ballhandler and daring him to create one-on-one. Bam failed that test in spectacular fashion against Boston, but this is a different matchup and Bam's proven up to the challenge working out of floater range against Jokic. 
Stretching back to the 2020 season, Bam has scored 19 or more points in head-to-head matchups against Jokic in seven of their last nine games. I'm expecting more of the same on Sunday.
My best bet: Bam Adebayo Over 18.5 points (-110)
Best NBA bonuses
Looking to do some NBA betting? Here are two of the best bonuses* available:
A) Get a profit boost up to 100% on one NBA Finals SGP at DraftKings! Opt-in Now
B) New users at FanDuel can get a no-sweat first bet up to $2,500! Sign Up Now
*Eligible USA locations only. Also, check out our full list of best sportsbook promotions for 2023.
21+. Gambling problem? Call 1-800-GAMBLER
Heat vs Nuggets Game 2 same-game parlay
This same-game parlay bet features my best bet on Adebayo's scoring and is paired with the other two bets that I was strongly considering making my best bet. 
Michael Porter Jr. had an outstanding Game 1, except for the one thing he's typically best at, which is knocking down shots. MPJ led the Nuggets in +/-, rebounded the hell out of the ball, and made several clutch defensive plays whenever Miami threatened to make it a game. That he somehow went 2-11 from beyond the arc, just 18.2%, was a shock not only to me but to his MVP teammate who remarked in obvious surprise upon reading the box score during the post-game presser "I thought he hit like five threes". 
That's because the quality of shots that MPJ was getting were the kind that are typically automatic for him. Every prediction about the Nuggets' size (and MPJ's in particular) allowing them to get easy shots came to pass, and just because MPJ missed some open ones does not mean he's likely to do so again. It's the volume — 11 threes is the most he's taken in the postseason — that should make this a solid value bet and have Heat fans losing sleep.
The third and final piece of the parlay is taking the Over at 215.5. I'd like it if I could get this at 214 as I'm seeing at some other books, but I still think it's worthwhile at this number. The Heat and Nuggets should both come away from Game 1 thinking that they can score much, much better than they did, and the Total dropping from the Game 1 number at 219.5 seems overly aggressive to me. Just like I expected MPJ to cash in on some more of his open looks, Max Strus and Caleb Martin should answer the call in kind and make this game much higher scoring than Thursday's game.
Learn how to bet a same-game parlay with these helpful tips and strategies.
Not intended for use in MA.
Affiliate Disclosure: Covers may receive advertising commissions for visits to a sportsbook or betting site.
Heat vs Nuggets Game 2 spread and Over/Under analysis
After a convincing win in Game 1, Denver opened as much as massive -11.5-points favorites before action on the underdog Heat has pushed the line to between -9 and -8.5. Denver's size was a noticeable issue for the smaller Heat players, and Butler struggled to get anything going on offense as he limped to 13 points on 14 shots. If the Heat want any chance to cover, let alone win, they're going to need Butler to rev up his offense in a major way and have him challenge the Nuggets at the basket.
Not only are the Nuggets undefeated at home during the playoffs, they've been dominant against the spread in their own barn. In a trend that extends back into the regular season, they're now 8-3 against the spread in their last 11 games at home.  The Heat are also 0-4 ATS in their last four games in Denver. If there's reason to believe the Heat can keep this one close, it comes down to shooting regression and the Heat's tendency to rebound following a loss. Miami is now 6-2 ATS in their last eight games following an ATS loss.
The total for Game 2 opened between four and five points lower than for Game 1 at between 214.5 and 215.5. Game 1 obviously went well Under what was a modest total, but this feels like a touch of an overreaction by oddsmakers. The Heat scrounged to just 93 points in Game 1, and while the Nuggets had a solid defensive game plan, they also missed an unsustainable amount of open 3-pointers. They were still adjusting the altitude and had to work from a significant rest advantage, both of which should be lessened in Game 2. On the other side of the ledger, the Nuggets can also play much, much better than they did in Game 1 as well. 
Heat vs Nuggets betting trend to know
Nuggets are 8-3 ATS in their last 11 home games. Find more NBA betting trends for Heat vs. Nuggets.
Covers NBA Finals betting tools
Heat vs Nuggets Game 2 game info
| | |
| --- | --- |
| Location: | Ball Arena, Denver, CO |
| Date: | Sunday, June 4, 2023 |
| Tip-off: | 8:00 p.m. ET |
| TV: | ABC |
Heat vs Nuggets Game 2 key injuries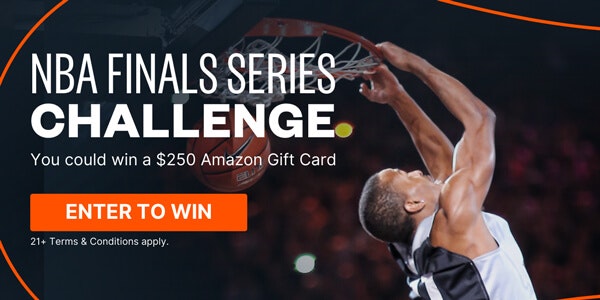 Pages related to this topic