Posted on: August 8, 2022, 07:41h. 
Last updated on: August 8, 2022, 07:41h.
Online casino and slot operators in Ireland are receiving licenses that allow them to legally offer their platforms. The only problem is that they are not entitled to licenses and lawmakers now want to know what's going on.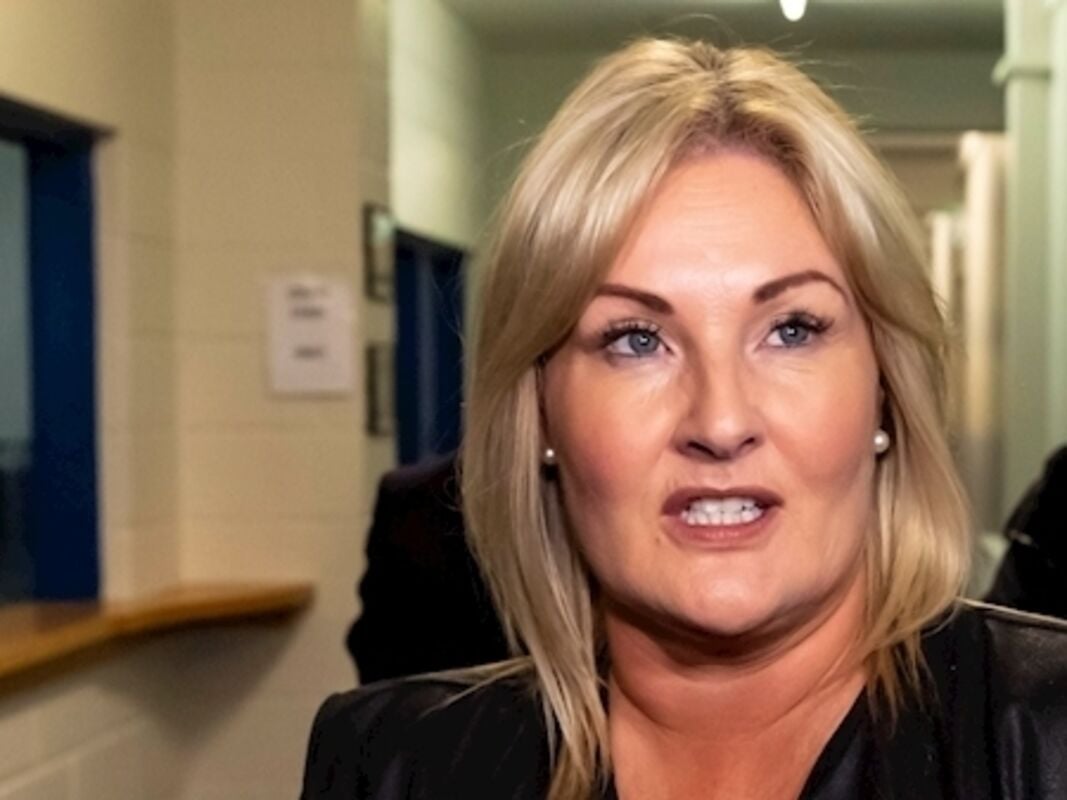 There's plenty of access to legal sports betting in Ireland, with laws and regulations on the books since 2015. There is also legal coverage for land-based casinos. However, it would seem that Irish authorities are giving online "sports betting" licenses to operators who have nothing to do with sports betting.
Verona Murphy, a legislator in Ireland's lower house of parliament, wants to know why this is happening, according to The Irish Sun. She has lodged her concerns with both Justice Minister Helen McEntee and Finance Minister Paschal Donohoe.
Bending the Laws
The Irish government's revenue department is responsible for issuing gaming licenses, provided the operator's activity falls within the legal scope of permissible options. This means, for now, online sports betting, with no slots or casinos.
However, Murphy, the president of the Irish Road Haulage Association, discovered that a number of licensed online platforms aren't putting up lines for NFL or EPL games. Instead, they only offer online gambling options. As a result, these platforms have legal authorization to offer illegal activity across Ireland.
…[There] is no legal basis for online gaming in Ireland and many of the activities and services that are being offered online or via Apps are effectively illegal under the Gaming and Lotteries Act 1956," said Irish lawmaker Verona Murphy.
Barry Grant, a project manager and addiction counselor at Extern Problem Gambling, supports Murphy's assertions. He refers to Ireland's online gaming ecosystem as having a "wild west" mentality with no controls.
The country is issuing "remote bookmaking" licenses to operators. However, Grant points to several that have no involvement in the sports betting space. Among these are Jackpot.com and Evoke Gaming, which offer slots and online gaming.
In addition, Casumo has an online casino and Lottoland offers lottery products. However, all of the options are illegal, according to Ireland's gaming framework.
There is also a problem with unlicensed operators accessing the Irish consumer. Grant adds that there are "hundreds" of these easily available within the country's borders, and that it's up to the government to implement measures to block them.
Government Okay With Current System
There has been talk about updating Ireland's gaming regulations, but the process is moving slowly. Certain changes may be on their way; however, major reforms are still a long way off.
Murphy is concerned about all of the money that is drifting out beyond Ireland's borders by the lack of controls. She wants the government to "get a grip" on online casinos and slots and to update gaming laws as soon as possible.
For its part, the government feels it has a good handle on the way things are progressing. Donohoe addressed Murphy's concerns, highlighting the government's desire to introduce a gaming regulator.
In addition, he pointed out that the government has no alternative but to issue a remote sportsbook license to a company that meets the requirements. However, what he didn't address, according to The Irish Sun, is specifically whether any operators are breaking the law by offering online gaming products.
Ireland has been working on new gaming laws for the past several years. It recently put into motion its new Gambling Regulation Act, which includes the introduction of a new Gambling Regulatory Authority. It's a slow process, though, with a lot of moving parts that the government must first get in sync.