A pool player who bought a table after winning the National Lottery and went on to represent England has won a bronze medal at the European championship.
Neil Jones had just £13 in his pocket when he and his partner Julie Kirkham won £2.4 million just before Christmas in 2010.
One of his first purchases was a pool table, with the 59-year-old honing his skills through the Covid lockdowns and being given his first England trial in 2021.
After trialling again this year, he was selected to represent England at the European Blackball Championships in Qawra, Malta, earlier this month, where he won a bronze medal after captaining the nation's B1 team.
Speaking after returning to his home in Stoke-on-Trent, Mr Jones said: "Firstly a huge congratulations to the team and thank you to my teammates – Bob Philpot, Andy Marples, Gaz McCloud, Michael Hunt and Mark Warnes.
"It was the first time I had experienced the honour of pulling on an England shirt at a major championship and, to add to that, I had the privilege to be captaining my country.
"I was very nervous but the team pulled together and, after finding our form we beat some excellent teams before coming up just short in a tight match against Wales B1 in the semis.
"At the time of the semi-final loss, we were all gutted but, upon reflection, if you'd have offered us a podium place when we left home we'd have jumped at it. It was the most amazing journey and I can't believe that we won a medal. I am so proud.
"The (Lottery) win allowed me to retire and practise, which I couldn't have done while I was still working. I also couldn't have afforded a professional-grade pool table before the win.
"Winning the National Lottery put me on this journey and when I think back to when I won, 13 years ago, I would have never thought all this would have been possible."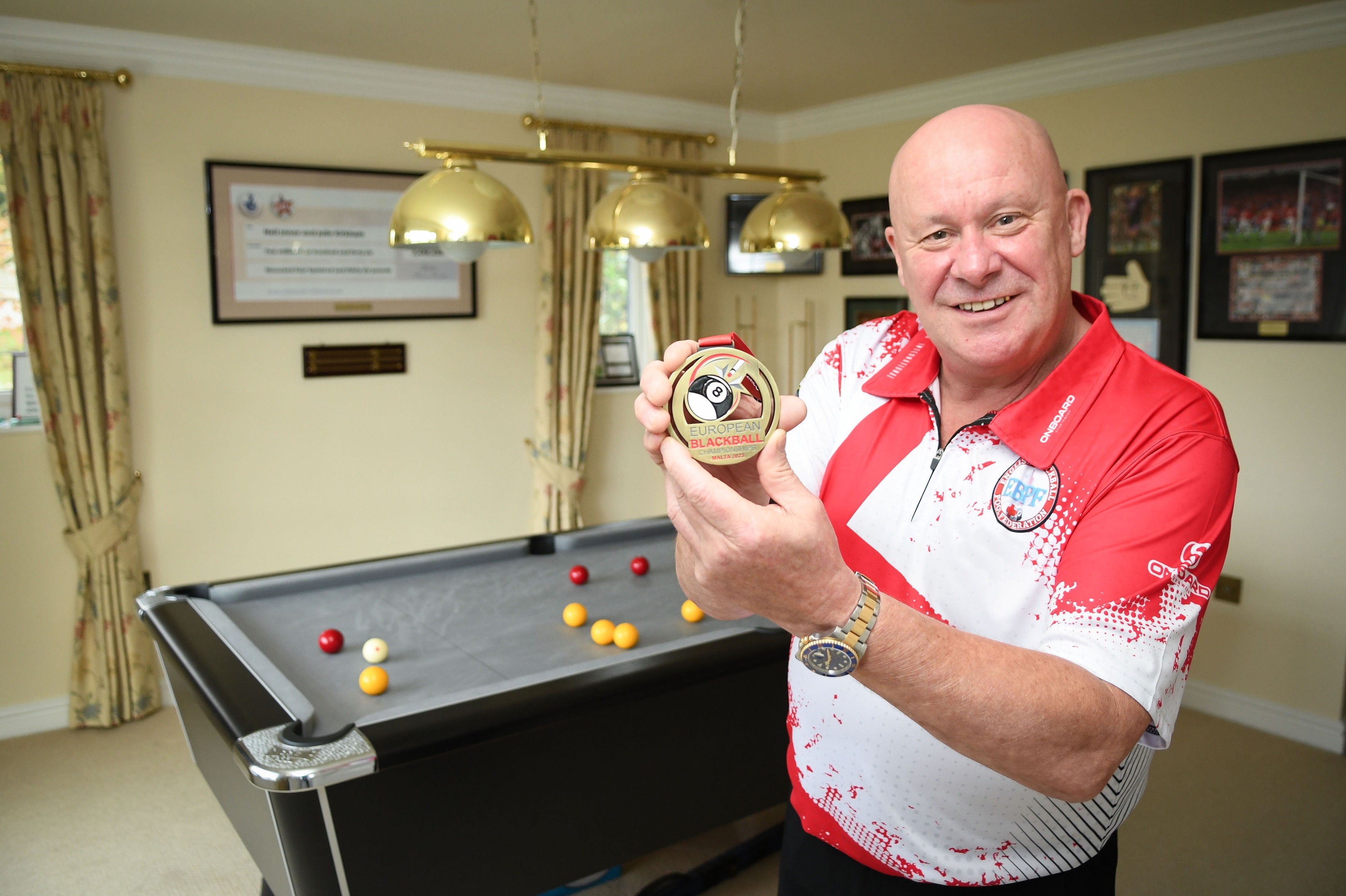 Mr Jones' team came up against other home nation sides and teams from France, Spain, Belgium, Ireland and Gibraltar, beating Wales B 13-12 in the quarter-finals.
They then lost 13-11 to Wales B1 in their semi-final, who themselves were defeated by Scotland B in the final.
Mr Jones dedicated the medal win to his late father, adding: "I just wish my dad was still here to see what we've done. This medal is for him."
The retired tiler had played pool as a junior but at the time of his Lottery win was also a part-time singer in pubs and clubs.
Mr Jones' current pool club, The Plaza in Fenton, Staffordshire, is home to several international pool players, with owner Adam Davies an ex-world champion, and some of Neil's fellow members are England players.
He told the PA news agency in October that "thousands of hours" of training have helped him to get to where he is today – something he says would not have been possible if he had not won the Lottery.