MARSHALL COUNTY, KY — Sports tourism is a growing topic across the state, and Marshall County, Kentucky, is considering entering the arena.
At a public meeting in Calvert City on Wednesday, sports tourism consulting firm Huddle Up Group facilitated a community discussion about the opportunities that could arise from a sports complex or park, as well as the number of fields and courts that tournament hosts require.
Huddle Up Group founder and CEO Jon Schmieder gave a presentation comparing Marshall County's current ability to host a tournament of any sport against that of other cities across the nation.
The community discussion came after the Marshall County Parks Department and the Kentucky Lake Tourism and Visitors Bureau conducted a joint study to determine the likelihood of implementing a sports tourism venture.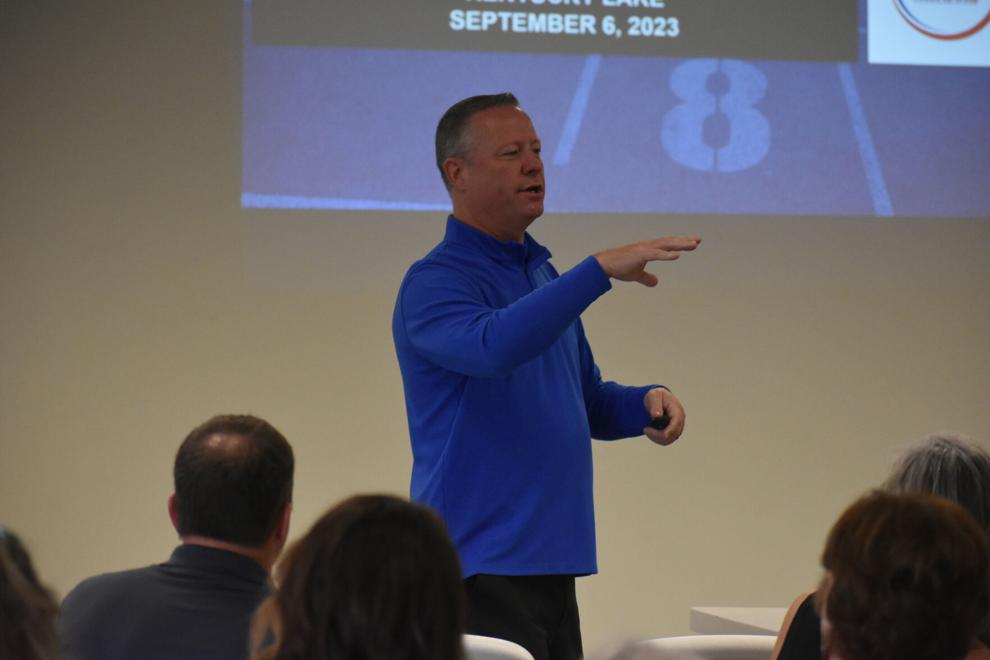 One comparison made throughout the meeting was to an indoor multi-use facility in Hopkinsville, Kentucky. The prospect of an indoor facility seemed to be the general consensus of the meeting, as it could be used year-round.
Marshall County Parks Department Director Britney Hargrove said she believes an indoor facility similar to the one in Hopkinsville would allow the county to be more flexible with the types of sports tourism it can market itself for.
"Having that flexibility to be able to market ourselves to different events and different types of sports I think is going to be a benefit for the county," Hargrove said.
Currently, the county primarily focuses on lake and watersports, which are only available during the summer months.
The predominant concerns remaining are the lack of hotels in Marshall County and the proximity to Paducah, where a new sports complex is being built. Hargrove made it clear the intention is not to compete with the Paducah complex, but to better the region as a whole.
"I think that the more we can bring into the region as a whole is only going to benefit the whole region," Hargrove said. "We definitely don't want to be in competition with Paducah. The more facilities that we have in the region is only going to be benefiting all of the surrounding areas as well."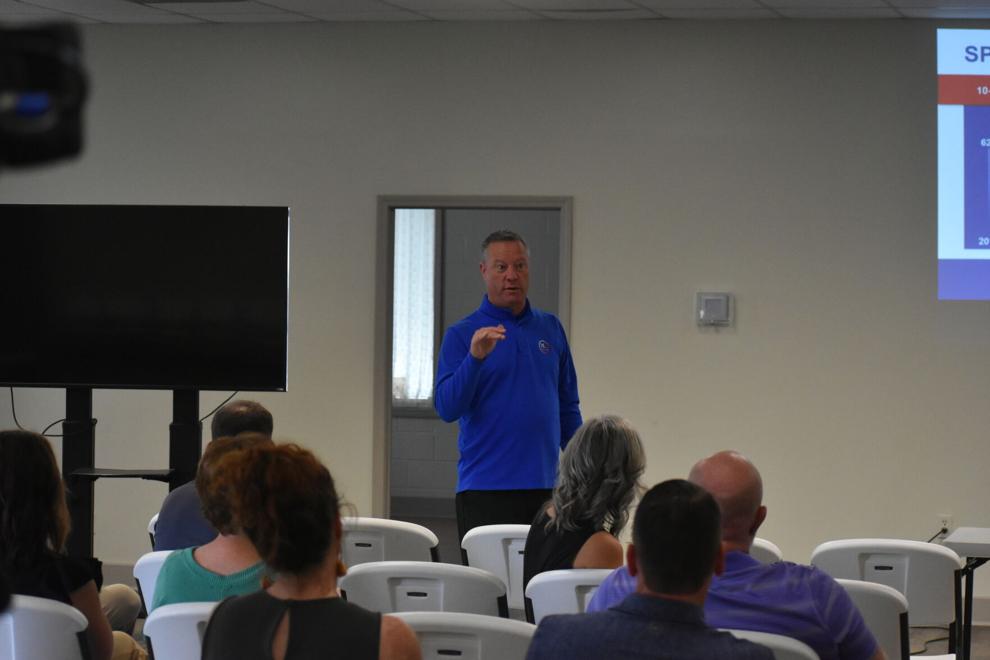 Kentucky Lake Tourism and Visitors Bureau Director Elana Belvins said if the county does plan to adopt a sports facility, the economy would benefit greatly. She noted people would spend money at hotels, restaurants and tourism activities.
"Whether you go putt-putt golfing or you know you go shopping and hit TJMax," Belvins said "You know, there's always things that, whenever we get the tournaments, we're always spending money in other communities, and I think it would be wonderful if we did have the opportunity for that to happen here."
Schmeider developed a scorecard to measure the effectiveness of potential sporting events and facilities. Plans for a new sports facility must be in compliance with the scorecard's four key areas: facilities, destination strength, organization structure and proposed events.
Each of the four components of the scorecard is rated on a scale of one to 25, with a perfect scorecard total being 100 points. However, the national average is a score in the 30s. The Kentucky Lake region has been evaluated with a total score of 18.02 with all facilities as they currently stand.
Huddle Up Group has established an ideal number of fields and courts necessary for a facility to host tournaments. For example, the facility would need a minimum of four basketball courts that could be divided into eight volleyball courts. While baseball and softball would require eight to 15 fields.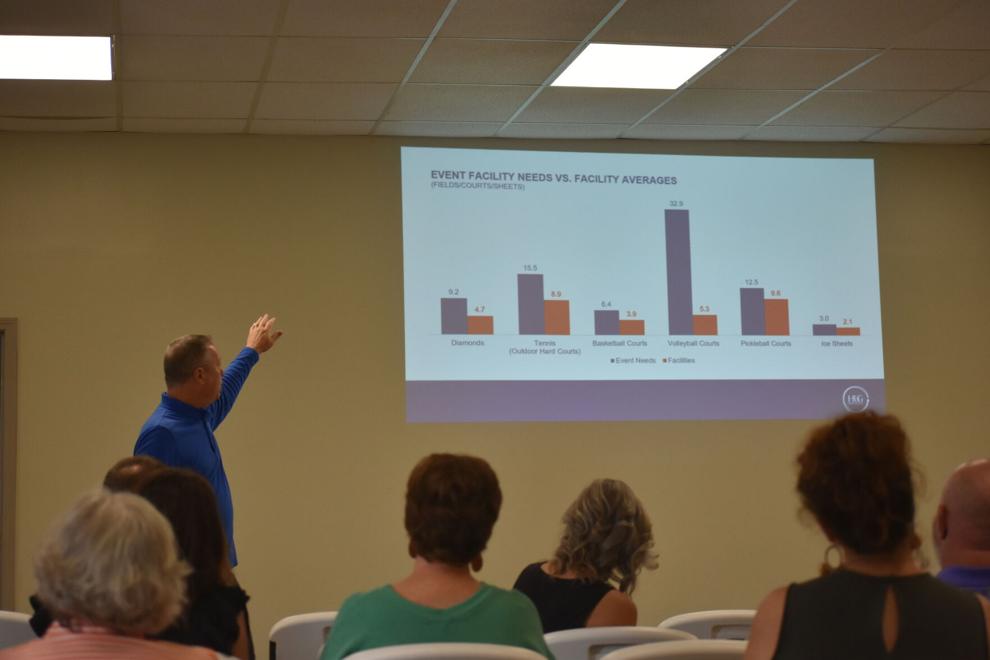 Each organization agrees that the new complex would be considerably different from the McCracken County Sports Complex that is currently in development.
"You probably don't want to build what Elizabethtown has," Schmider said. "You don't want to compete with Paducah. You might want to partner with your neighbors, and you guys are so physically close you actually need each other, and you don't want to build a redundant facility."
There is no official plan for a new sports facility, but Belvis said the Kentucky Lake Tourism and Visitors Bureau and the Marshall County Parks Department are still conducting studies to determine its effectiveness.