19 November 2023, 21:52 | Updated: 19 November 2023, 21:54
Nigel Farage has had to put his head into a van full of snakes on the first episode of I'm A Celebrity – and already found a way to have a dig at the EU.
Farage, known for pushing for Brexit over several years, took part in the first challenge of this year's series with influencer Nella Rose and This Morning's Josie Gibson.
They had to take it in turns dunking their heads into barrels full of sludge as the other two poked their heads into a van with snakes crawling around.
The aim of the challenge was to earn their campmates time as they faced the prospect of climbing down a 100-metre building in a city on the Gold Coast, hundreds of miles away.
Farage, introducing himself to the audience, found time to reference his career as a Eurosceptic member of the European Parliament before Brexit.
Read more: I'm A Celebrity 2023 contestant Grace Dent joked about Nigel Farage's plane crash asking if 'immigrants' saved him
Read more: Nigel Farage completes first I'm A Celebrity challenge amid 40C heat in 'biggest and best' reality show opener yet
"I'm a hero to some people and an absolute villain to millions," he said.
"In the jungle you're going to find the real me. You might like me more, you might dislike me more, but you will at least find out.
"The best way to handle conflict is to tackle it head on. I dealt with snakes in the European Parliament, I can cope with this too."
Gibson became the first of Mr Farage's campmates to make fun of him with a Brexit reference on Sunday.
She said she thought taking part in I'm A Celebrity was "a good idea until they dropped us off in the middle of nowhere".
Farage said it was "something different, an adventure."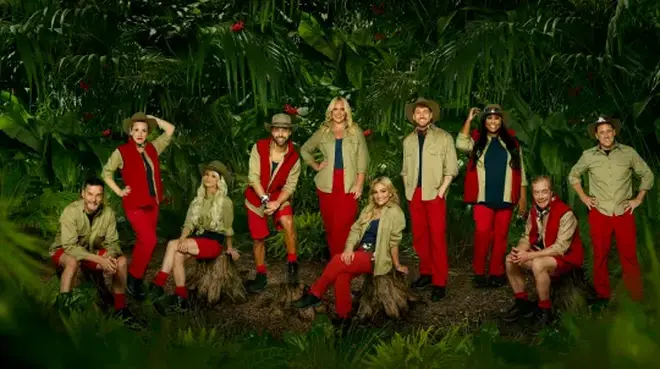 He added: "It's a challenge, it's not going to be easy, but why not?" Gibson replied: "It can't be worse than Brexit."
Farage took the ribbing in good humour and said he "had a feeling we'd get a bit of that".
He and fellow contestant Grace Dent may be set to clash when they come into contact, after it emerged that she had made light of his 2010 plane crash at the time.
Food critic Dent poked fun at the 2010 incident, when Farage had to walk away from a light aircraft wreckage when it smashed into the ground during a Ukip election stunt.
"I hope none of the people who saved Nigel Farage's life today were pesky immigrants," she said in one tweet at the time.
"Ukip claim Nigel Farage crash brought about by nonsensical European laws of gravity," she said in another.
A source close to the Brexiteer said "the truth is that he very nearly died in that crash" and added: "He is lucky to be alive. Any joke about the plane crash is crass and poor taste."
And former boxer Tony Bellew, another contestant, has also previously taken issue with Farage's views on immigration, telling him in a message: "It's cos of people like you that racism still exists!"
Farage has already taken part in the show opener, which sees him crawling through gunk.He was pictured fumbling through the thick liquid while dressed in a pink linen shirt.
"I understood why Matt Hancock did it. He went in there with his reputation on the floor," Farage said, referring to the former Health Secretary's 2022 turn on the show.
"I am hoping those who hate me might hate me a little bit less afterwards."
I'm a Celeb 2023 full line-up:
Jamie Lynn Spears
Sam Thompson
Josie Gibson
Fred Sirieix
Nella Rose
Nigel Farage
Grace Dent
Marvin Humes
Danielle Harold
Nick Pickard