A new company that produces concrete railway ties is setting up in North Bay, bringing with it the prospect of between 200 and 250 jobs once it reaches full capacity.
Announced in June, RAILONE RAINBOW Canada Corp. is a joint venture between PCM RAILONE Canada Corp. and Rainbow Concrete.
As Canadian rail companies start investing in more modern rail infrastructure, PCM RAILONE Canada Corp. felt this was the right time to set up a production plant to be closer to the domestic market, said Saurav Mittal, the company's CEO.
"If we look at agencies like Metrolinx and Mobilinx, they are trying to do a lot of upgrades to the passenger corridor," Mittal said.
"There's a lot of light-rail transit, there's a high-frequency rail project which is being talked about, so this was one of the biggest drives for us."
The company began looking for a joint venture partner in 2019 and found its ideal match in Rainbow Concrete.
Headquartered in Sudbury, with a location in North Bay, Rainbow has produced concrete products locally since 1952.
Want more business news from the North? Sign up for our newsletter.
As a partner, Rainbow ticks a lot of boxes, Mittal said.
Its source aggregate is of a high quality to perform well in railway components, he noted. But the location itself is an advantage since it's roughly central to major urban centres such as Toronto, Mississauga, Quebec City, and Montreal, which are embarking on big rail projects.
And collaborating with an established company gives RAILONE the foot in the door it needs to get started in Canada, he added.
"We found out about Rainbow Concrete, which is a precast manufacturing business since almost 70 years in Canada, so it seemed to be like a perfect fit," Mittal said. "So that worked out fine for us."
PCM RAILONE Group, the parent company to PCM RAILONE Canada Corp., has been producing concrete rail components from its Neumarkt, Germany, headquarters since the mid-1950s, but the business has origins going back to 1894. It now has locations in Europe, North America, the Middle East Asia, and Africa.
Popular with high-speed rail lines in Europe and Asia, concrete railway ties — also called "sleepers" — are a less common sight in North America, where the industry favours wooden ties.
Yet, concrete ties offer advantages that their wooden counterparts can't match, Mittal said.
Key among them is the environmental factor.
Hardwood was traditionally imported to North America from Scandinavian countries for use as rail ties, Mittal said, but availability has dwindled, increasing cost.
Instead, rail companies have been using chemically treated softwood, which, over time, leaches chemicals into the ground, contaminating the area where they're installed. As a result, wooden ties deteriorate over time and have to be replaced every 15 years.
Because wooden ties also need to be spaced more closely together, Mittal estimated that a track would require 10 per cent more wooden ties per kilometre than using concrete ties, which are guaranteed for 30 years.
The quality of the ties also impacts the efficiency and comfort of the ride, Mittal said. Even companies using the most powerful, modern engines won't reach peak performance if their track is not well maintained.
"If your track is not performing well, your locomotives are of no use, practically," he said. "So that is the scenario that I would say needs to be more publicized in the market."​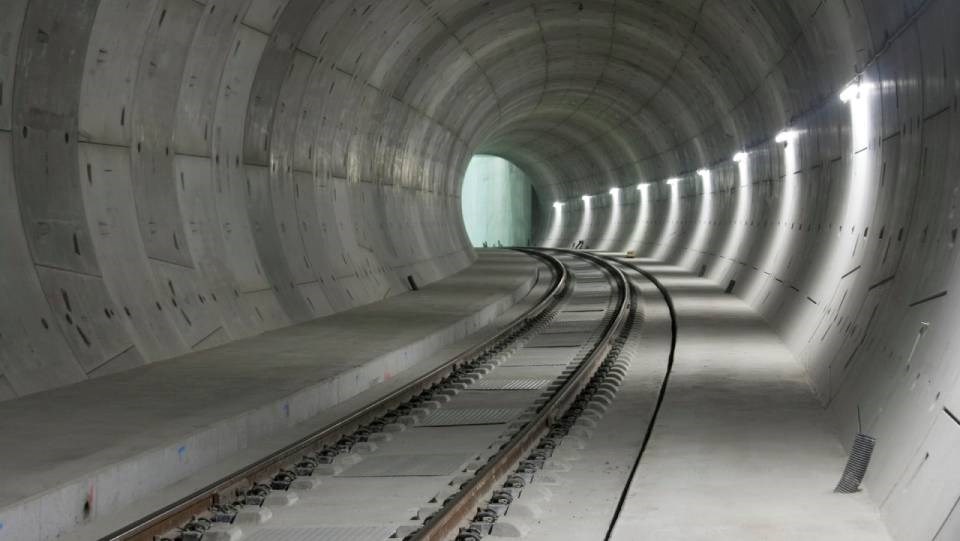 ​In North Bay, RAILONE RAINBOW will set up shop on the Rainbow site in an existing 25,000-square-foot facility, which is presently vacant, and all the manufacturing equipment is being shipped in from Germany.
Mittal said the shop will produce sleepers and related products catering to all types of rail, from Class 1 freight to streetcars and transit.
"We are already sending out the equipment right now from Germany, so we're going to be up and running with the production in June this coming year," Mittal said.
At the outset, RAILONE RAINBOW will embark on a fairly small production goal of 300,000 pieces annually before ramping up to 2 million per year.
Initially, the company will be hiring close to 60 people for a two-shift operation, including engineers and general labourers, but with expansion that number could balloon to as many as 250 people, Mittal said.
Mittal expects recruitment to get underway starting in March or April of next year.​
​This is the first production facility in Canada to produce concrete rail ties and systems, Mittal said, and as such he believes it might take some time to educate the domestic market on the benefits of switching over from wood.
But he's also optimistic about Canada's interest in adopting new technology that will help the country move toward a more efficient, sustainable rail industry.
And he's enthusiastic about making it happen in the North.
"I'm glad to be part of the North(ern) Ontario economic prosperity… because I think it's a very perfectly located region when it comes to setting up a new business, particularly for railway construction because a lot of mining and all those things are happening around that area," he said. "So I think that is a very good prospect for us."
Lindsay Kelly is a reporter for Village Media's Northern Ontario Business.