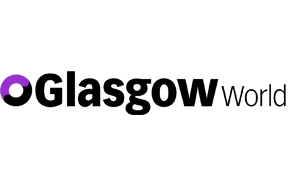 Launched by Julie Lee, the petition aims to save the M&S Café in Bishopbriggs, which many have called a "social hub" important to "the elderly" in the area.
Speaking to the Herald this week, M&S confirmed plans to close the café, but said this was part of wider improvement works for the store.
Store manager Daniel Grime told us: "We were very pleased to hear about the transformation and we can't wait to unveil our new-look to our lovely customers later this year.
"While these plans involve closing our in-store café, this allows us to transform the store to deliver the very best of M&S for our customers in Bishopbriggs, with a bigger range of iconic M&S product lines than ever before."
Management announced the Bishopbriggs store had been selected for a "big transformation," with the improvement plans introducing a fresh-market design with extended product lines.
It will see a range of "exciting new features," including bold neon lighting and a larger in-store bakery serving freshly baked breads, cakes and pastries throughout the day.
Daniel added: "Our Bishopbriggs makeover will deliver a bigger, better and fresher new-look food hall for shoppers and mark a significant investment for the local area.
"The way people shop is changing, and we are reshaping our store estate across Scotland to make sure we have the right design of stores in the right places."
Alongside tills staffed by staff, customers will also have the option to skip the queues and pay straight away with 'scan and shop,' either with their mobile using the M&S app, or with one of the hand-held scanning devices now available in store.
In her petition, Julie wrote: "The café has become a social hub for many people of all ages, but a favourite for the elderly who get the wee bus to drop them right at the door.
"It's a place for a decent coffee and cake, a natter, and to pick up some shopping too."I have never seen the café empty and many times the tables are full and the queue is still long.
"Replacing it with a machine to take away isn't any consolation."