Noah Media Group has implemented generative AI in its insights product SlateIQ, taking a process that previously took a week down to a matter of minutes.
SlateIQ provides production companies with data to analyse their slate and take their ideas to market. It is built around AI insights technology that crunches millions of data points to provide insights and answer questions such as which projects to back; which partners to work with; and how proposed titles are likely to perform.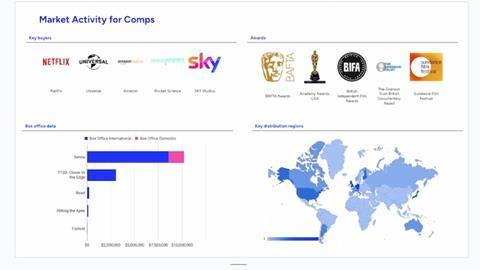 The service helps production companies to choose between project ideas and explore audience and market data to identify key buyers of that content.
Broadcast Sport met up with Noah Media Group co-founder and CEO John McKenna and SlateIQ CTO Ben Ritchie to find out more.
McKenna explained the background to SlateIQ: "It's a data-led approach to what the audience for projects should be, where they are, how big they are, and what the demographics are, helping documentary makers decide on the financial setup for the film and who the buyers may be."
SlateIQ may appear a slightly unusual offering for a production company to provide to other documentary makers, allowing them to bring key analytics into their decision making, but McKenna seems genuinely driven by the desire to share with others what Noah has already benefitted from.
"It's been really, really useful and valuable to us already, helping us win commissions and bring partners on board," he says. "It helps in the development decision making and in production because it assists how you shape the film. You can see what the main subjects in the documentary are going to be and you can bring in people that SlateIQ has shown are relevant to the audience rather than someone that you might just think is relevant."
Ritchie adds: "There are thousands of indies out there producing content who simply don't have access to any intelligence, and our rallying cry is, if we can democratise access to analytics, we will all benefit."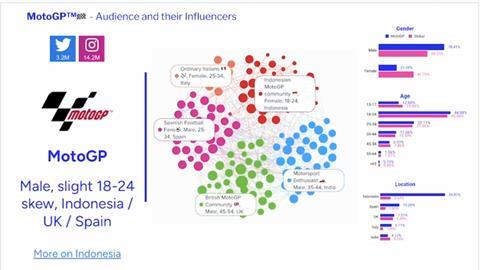 In the distribution and sales conversations, SlateIQ gives producers an idea of what the value of the project should be.
As well as helping decide how big an opportunity a potential film idea could prove, it also enables producers and backers to say no to projects and be reasonably confident they've made a well-informed decision.
SlateIQ's customers so far include Noah Media Group, Endora Media, Unmannered, Restless Media, Blazing Griffin and Pathogen Pictures.
For it to work, you feed it a list of existing films that, as a collective, represent what your film may be (these are called the 'comps').
It then looks at information about what figures the comps sold for, how big their audience was, and so on, and this provides a picture of how your proposed film might perform. It answers questions such as, is this going to appeal in the States? Is it going to appeal across Europe? Can you sell this globally or is it a smaller opportunity than that?
Prior to the release of SlateIQ, it's a process that Noah used to do manually and took weeks and months to pull together. When SlateIQ was first released, earlier this year, it automated the manual process, but still took a lot of manual hours to wade through the insights it provided. Typically it would take a week before the details from a SlateIQ analysis of an idea would be ready to use.
GenAI provides the means to turnaround a report providing most of the insights within minutes.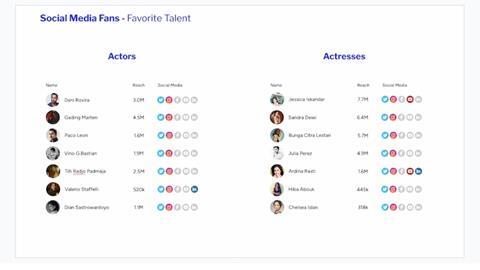 For Ben Ritchie, the benefits are clear: "If you are investing in a title, you want to check all your blind spots and be absolutely sure this is a global opportunity. The challenge then is how to find the relevant data in all this information efficiently and effectively, picking out which things that stand out as unusual or which validate everyone's feeling this really is a global idea."
"That's where the AI comes in," says Ritchie. "We initially had a team that executed these reports for customers and our turnaround time was a week. We were spending two or three days working through the data making sense of things to pull out the key data points for them. AI is stepping in and helping us with that, it's scanning across the data and finding the things that are unusual, pulling out the key narratives and then delivering a customised deck to people on the fly with no human intervention."
SlateIQ now uses ChatGPT4 APIs to summarise complicated data sets down to punchy statements about segments and audiences. 
"We have an onboarding app where users give us the keywords, topics, themes and the comps, and we come back very quickly with our base report."
Users will be able to access the SlateIQ system through a forthcoming subscription option, which Noah Media Group is currently developing and is planning to bring to market early 2024.