The holidays are for celebrating, and Small Business Saturday is a celebration of the key role independent, locally-owned businesses play in Nebraska's economy.
Founded by American Express in 2010 and officially co-sponsored by the U.S. Small Business Administration (SBA) since 2011, Small Business Saturday will be Nov. 25, the Saturday following Thanksgiving. Chambers of commerce, economic development organizations and small businesses across Nebraska have embraced Small Business Saturday and the focus it puts on small businesses and their importance to the state's economy throughout the year.
For every dollar spent at a small business, American Express estimates an average of $0.68 stays in that business's community. Last year, the reported spending by U.S. consumers who shopped at independent retailers and restaurants on Small Business Saturday reached an estimated $17.9 billion, according to the Small Business Saturday Consumer Insights Survey.
The SBA in 2021 estimated a total of 180,988 small businesses in Nebraska with nearly 416,000 employees. That accounted for 99.1 percent of the state's businesses and 49.2 percent of Nebraska employees.
Whether it's visiting a local shop or browsing online, Small Business Saturday is a good time to find a unique gift while also supporting the local and state economy, says Tony Schultz, State Director of America's SBDC-Nebraska, a program of the Nebraska Business Development Center (NBDC).
"The rewarding thing about working with small businesses is the uniqueness that is created by that business in their community. Whenever I visit a downtown, it's fun to explore those businesses and experience stepping into a place that is unlike any other," Schultz says. "Shopping small all year long supports your local economy, provides jobs and keeps the money local."
From handmade chocolates at The Chocolate Season in Lincoln, to unique decorative porch signs with accents that change every month from Entry Envy in Omaha, to healthy meal substitute bars created and made by Meat & Complete LLC in Valentine, Nebraska's small businesses offer high-quality, one-of-a-kind products.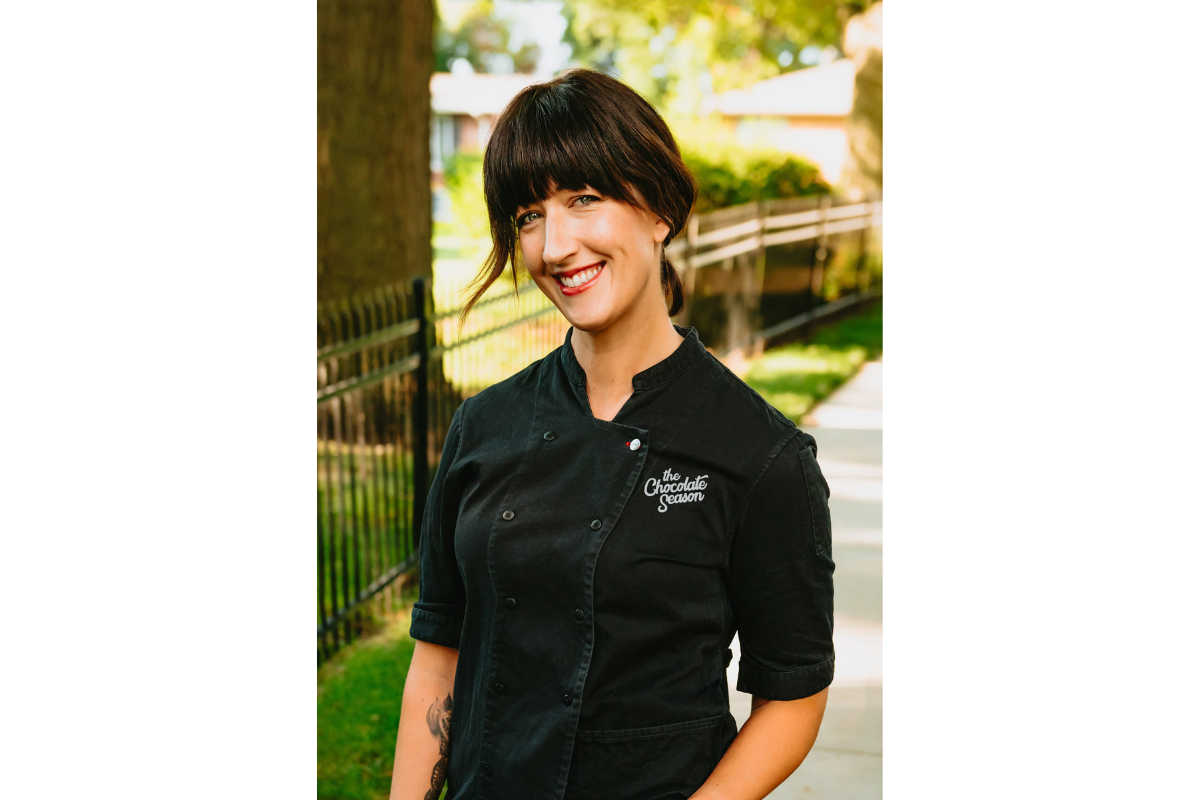 Erika Jensen founded The Chocolate Season in 2007 with her husband, Bradley. She says the idea goes back to when she was growing up in Iowa and her grandmother would drop off sweet treats and cookies for her. "It always made me feel special," she recalls. "As a business, I thought handmade chocolates would be a nice gift and a way to show appreciation to others."
The Chocolate Season focuses on European-driven artistry that Jensen learned from other chocolatiers and in the couple's travels throughout Europe, absorbing the various chocolate and dessert cultures of each country.
The Jensens started in an old schoolhouse north of Omaha, moved the business to Algona, Iowa, where Erika grew up, then settled in Lincoln and opened their current shop in 2019. They have a steady stream of loyal and new customers who visit the Chocolate Season in Lincoln and have sold online (www.thechocolateseason.com) to all 50 states and internationally. All manufacturing, packaging and marketing is done in-house, and they have a coffee and treats truck that travels throughout the state.
Jensen says buying from a local small business is especially rewarding for her. "I feel like I'm experiencing part of someone's dream," she says. "They really believe in what they're doing, and I want to see why."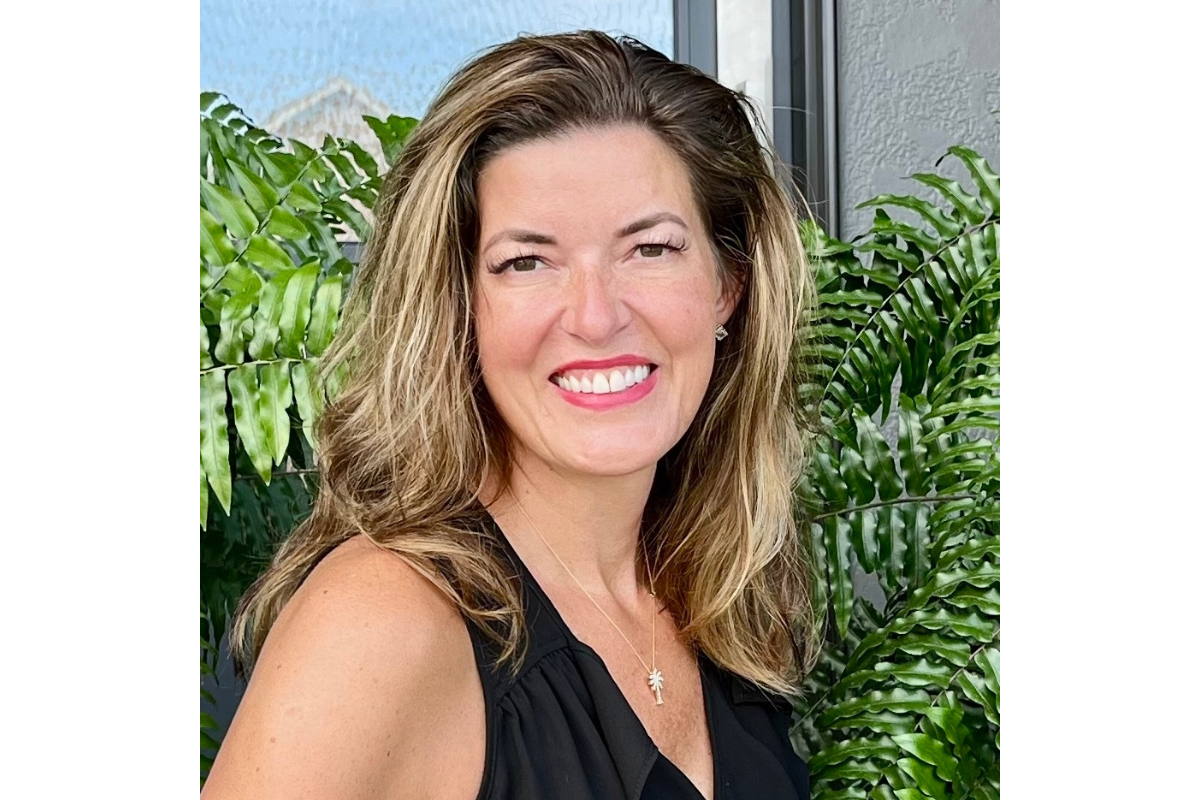 Jennifer Lea had earned her Executive Master of Business Administration (EMBA) degree from UNO and managed law firms for nearly 20 years when personal events led to a business opportunity and the founding of Entry Envy.
In the fall of 2020, she and her two young daughters moved into a "fixer-upper" that she worked on after her day job to remodel. Lea wanted to add curb appeal with a modern house number sign that had a small planter box attached that could be updated with faux floral for each holiday or season.
In 2021, she launched Entry Envy, personalized entry signs with small planter boxes for décor delivered in kits via monthly or quarterly subscriptions.
Along the way, she has tapped into available resources including the NBDC for guidance and support. She has a team of young women that crafts the customized signs, and a team of older women that assembles the décor kits. She plans to expand her marketing through Amazon, Google and Facebook.
Lea also has become an advocate for learning the trades, promoting those careers especially for young women. She speaks to organizations and actively supports the mikeroweWORKS Foundation and Generation T (Gen T), a group of more than 60 organizations created to help fill the skilled trade employment gap.
She says the advantages of buying from a small business include transparency and personalized service. "When you call Entry Envy, you get a live person, and you're often getting me," she says. "Customer service and the quality of our products are two reasons we have more than 100 reviews – and not one is less than five stars."
Chelsea Luthy-Stoeger of Valentine traveled extensively for her job in economic development, but had difficulty finding a source of quick, healthy food along the way. Having grown up in cattle-rich Cherry County in northern Nebraska, she combined her search for healthy protein bars and her love of beef into Meat & Complete LLC, a unique meal replacement bar.
Her CIBO (Complete Ingredients, Better Options) protein bars are made in her customized company kitchen from cooked ground beef, vegetables and fruits, and a spice blend she has perfected. She and her husband, Douglas, worked with the Food Processing Center at the University of Nebraska-Lincoln to perfect the recipe, and consulted with the NBDC on financial planning and market research before launching the company in February 2021.
The company's kitchen is U.S. Department of Agriculture (USDA) inspected and has a USDA representative on site during production. To date, production of the bars has been limited because of their perishability. They can be kept in the refrigerator for 30 days or frozen for up to four months, Luthy-Stoeger says. As the company's marketing and visibility expands, so will production, she says.
She says owning a small business helps further economic development for the community and the state. "Besides jobs and taxes, it helps the local non-profit organizations," she says. "We have a Give Back Program and support everything from the Girl Scouts to the Valentine Senior Center and Valentine schools."
She says awareness of food sources and their nutritional value is important to many people, especially families. "When you know who owns the business and where the ingredients come from, it gives you more confidence in the product," she says. "Small businesses help instill that confidence."
The SBDC's Schultz says Nebraska's small businesses should be aware there are resources for their support, on Small Business Saturday and throughout the year.
"There are no cost resources available such as the NBDC," he says. "Whether a business is in the startup phase, growth phase or the transition phase, the NBDC is a great partner to have in the entrepreneurial journey.