With the first North London derby of the Premier League season mere days away, local rivalry was seemingly put aside as stars from both sides of the Arsenal–Tottenham divide were spotted together this week.
Gunners forward Bukayo Saka and Spurs captain Son Heung-Min both made an appearance at London Fashion Week, attending Burberry's spring/summer 2024 show at Highbury Fields in Islington, located in the heart of Arsenal's home turf.
After arriving separately, the pair were seen sitting side-by-side in the front row, looking slightly awkward at their situation. The duo then shared a brief conversation while posing for photos as they waited for the show to begin.
While the impending derby may well have got a mention — with both teams two points behind leaders Manchester City in the league table heading into Sunday's clash — we can only assume both Saka and Son instead chose to discuss clothes for the few seconds they were seen together.
Seeing two top players from rival clubs next to each other just a few days before they face off in one of their biggest games of the season might be jarring for some fans, but it shows how often the elite stars will cross paths while living their lives away from the public spectacle of matches and the daily work at the training ground.
Son and Saka were eventually joined by another Premier League representative in the shape of Crystal Palace winger Eberechi Eze, and Saka's England teammate took his seat in between them next to the runway.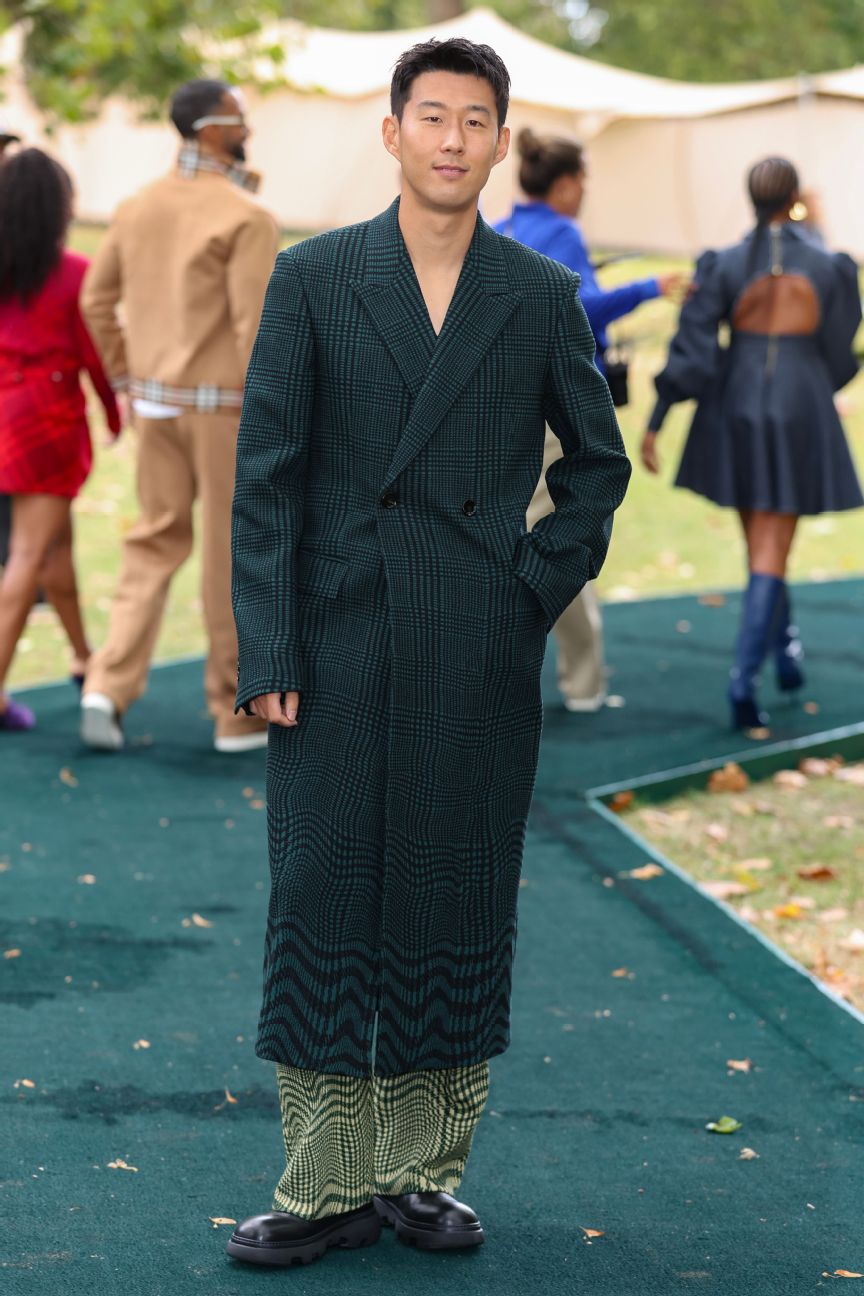 Son rocked up on the dark green (rather than red) carpet for the Burberry show wearing a sharp grey checkered trench coat and light checkered trousers before taking his place inside the marquee.
The South Korea forward is actually an ambassador for Burberry, having first partnered with the British fashion label back in June 2022. He has also starred in several fashion shoots for Daniel Lee, who was appointed as creative director of Burberry shortly thereafter.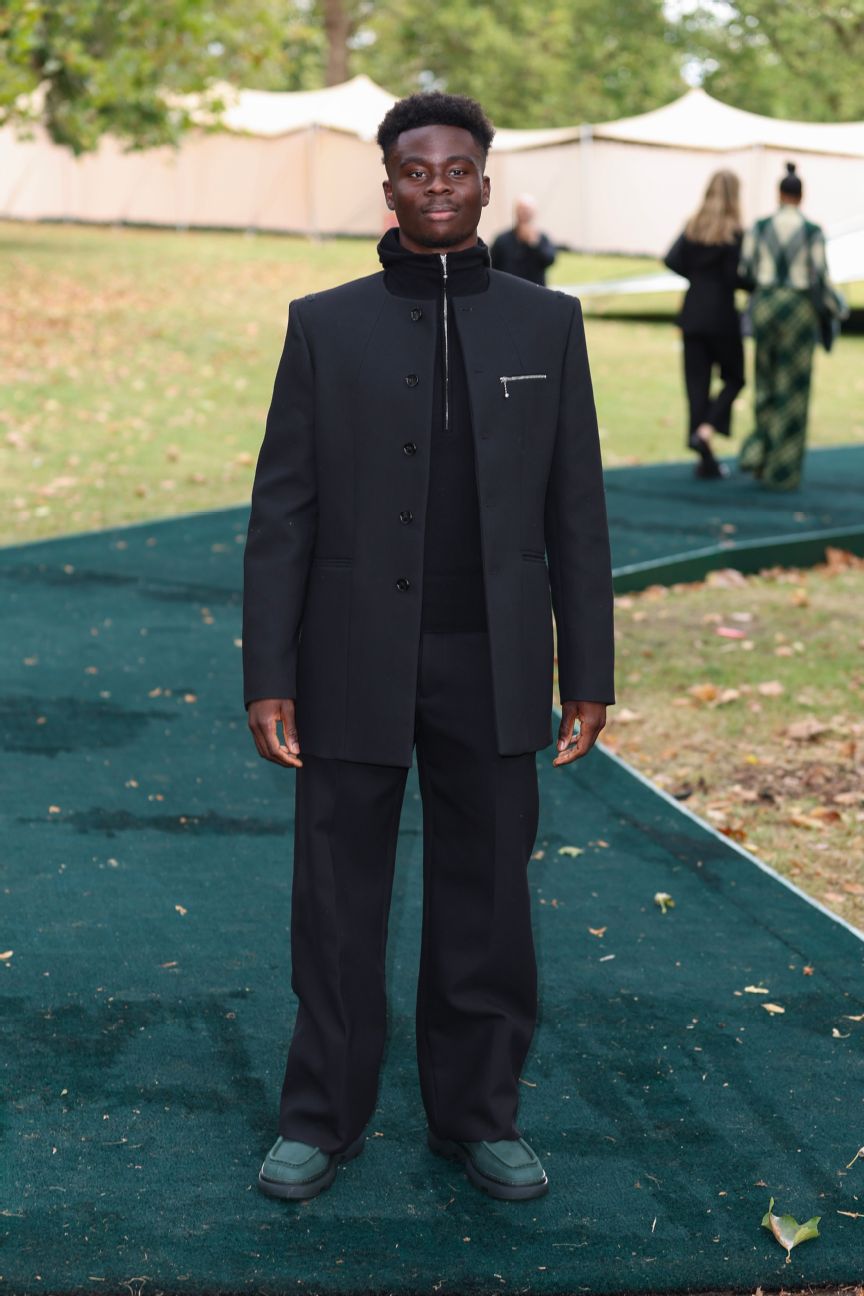 Son was soon joined in the marquee by Saka, who chose to pair a collar-less suit with a funnel-necked sweater for the occasion, along with sturdy green moccasin loafers.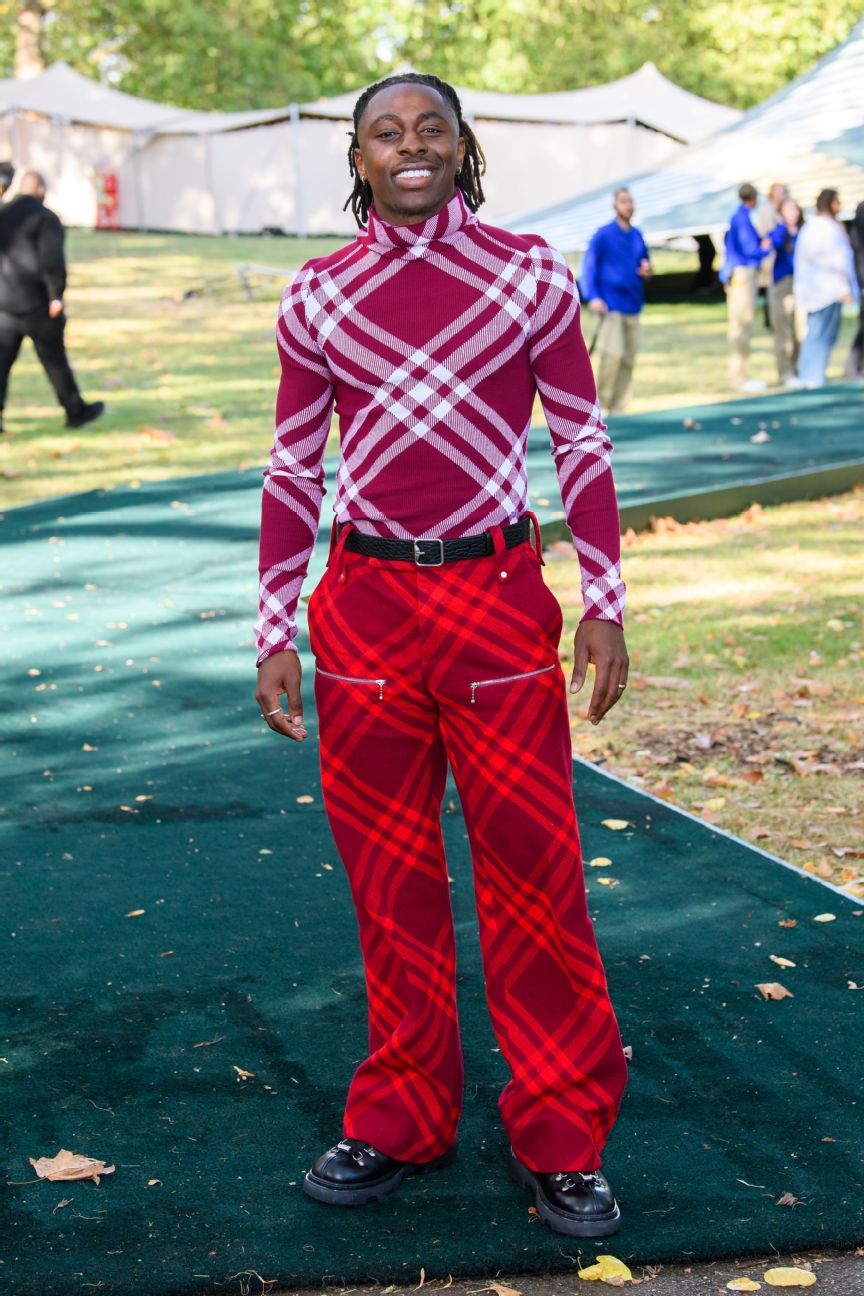 However, both were almost entirely overshadowed when Eze made his entrance into the tent after the Palace star arrived wearing a truly audacious outfit that comprised a bright red mismatched tartan shirt and trousers.
It is the kind of outfit that only top athletes and people from the world of haute couture can pull off. Despite Eze's chosen colour scheme complementing the red-and-blue stripes of his club, don't expect to see too many fans at Selhurst Park trying to emulate the look any time soon.