The European Commission has approved the label expansion of Takeda's Takhzyro (lanadelumab) in patients aged two years and older for the routine prevention of recurrent attacks of hereditary angioedema (HAE).
The 150mg prefilled Takhzyro syringes are indicated to be used in HAE patients aged two years and older who weigh less than 40kg to prevent angioedema attacks, as per the 17 November press release.
The label expansion builds on the previous approval of Takhzyro for routine prevention of recurrent HAE attacks in patients aged 12 years and older. In February, the US Food and Drug Administration (FDA) approved the drug in patients aged 2-12 years for the same indication.
HAE is a rare inherited disorder caused by low levels of complement component C1 esterase inhibitors, which regulate various body functions, including the flow of body fluids. It is characterised by recurrent episodes of fluid accumulation outside of blood vessels (angioedema), thereby, blocking normal blood and lymphatic fluid flow and causing rapid swelling of tissues in the various parts of the body.
As per the US National Organization for Rare Disorders (NORD), approximately one in 50,000-150,000 individuals have HAE. Takhzyro is the only approved prophylactic treatment for preventing HAE attacks in patients aged two-12 years. The drug is administered as a subcutaneous therapy every 15 days.
Takhzyro is a monoclonal antibody that selectively binds to plasma kallikrein, which is involved in classical and alternative complement pathways, thereby, decreasing its plasma concentration and preventing an angioedema attack. The drug is forecasted to generate $1.85bn in global sales in 2029, as per GlobalData analysis.
Access the most comprehensive Company Profiles
on the market, powered by GlobalData. Save hours of research. Gain competitive edge.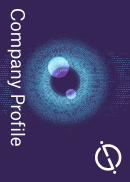 Company Profile – free
sample
Your download email will arrive shortly
We are confident about the
unique
quality of our Company Profiles. However, we want you to make the most
beneficial
decision for your business, so we offer a free sample that you can download by
submitting the below form
By GlobalData
GlobalData is the parent company of Pharmaceutical Technology.
The European approval was based on the results from the open-label Phase III clinical trial (NCT04070326) that enrolled 21 participants aged two-12 years with HAE. Takhzyro reduced the rate of HAE attacks by 94.8% compared to baseline, with a drop from 1.84 attacks per month to 0.08 attacks during treatment, as per a 30 June 2022 press release.
During the 52 weeks, 76.2% of the participants were attack-free with an average of 99.5% attack-free days. No deaths or serious treatment-emergent adverse events (TEAEs) were reported during the clinical trial.
Other drugs currently in development as a prophylactic treatment for HAE include Astria Therapeutics' STAR-0215. The monoclonal antibody plasma kallikrein inhibitor is in a Phase Ib/II trial (NCT05695248). The drug received a fast track designation from the US FDA.