Paris
CNN
 — 

When it comes to footwear, there are few signifiers more iconic or more aspirational than Christian Louboutin's red sole.
In the 30 years since its inception, the brand has perhaps done more than any other to transform a piece of footwear into an objet d'art — the design of their heels intended to accentuate the curvature of the foot, the flicker of the red sole almost a naughty wink as the wearer walks away.
Worn by the showgirls of the Crazy Horse cabaret in Paris and on the catwalks of high-end fashion houses, Pamela Anderson, Lady Gaga and Blake Lively are among Louboutin's many celebrity fans.
"My wardrobe is brimming with Louboutins — the classic black Pigalle stiletto in patent or matte black leather is my go-to shoe," supermodel Kate Moss told British Vogue in 2014. "I have so many pairs that Christian designed a style with a sharper toe and nail-thin heel, which he named the 'So Kate.'"
"Loubis" have appeared in countless television series and movies too— Carrie Bradshaw famously wore a mismatched pair while vacationing in Los Angeles during an episode of "Sex and the City," while a custom pair were designed for Miss Piggy in the 2011 film "The Muppets." Taylor Swift wore crystal-encrusted versions on her Eras tour and Beyoncé has worn the red-soled shoe at Coachella. The brand has even had a shoutout from Cardi B in her chart-topping single "Bodak Yellow."
"I call Mr. Louboutin the greatest showman in footwear," Footwear News style director Shannon Adducci told CNN Style. "To fans, the red sole equals the height of glamor."
The red soles' origin story is the stuff of fashion folklore: In 1993, two years after launching his independent business, Louboutin designed a shoe collection inspired by Andy Warhol's "Flowers" lithograph. The prototype came back featuring a floral motif on a pink stacked heel, but the design didn't "pop" like Louboutin had hoped. After seeing his assistant painting her nails, the designer had an "aha" moment and took red nail varnish to paint the sole instead.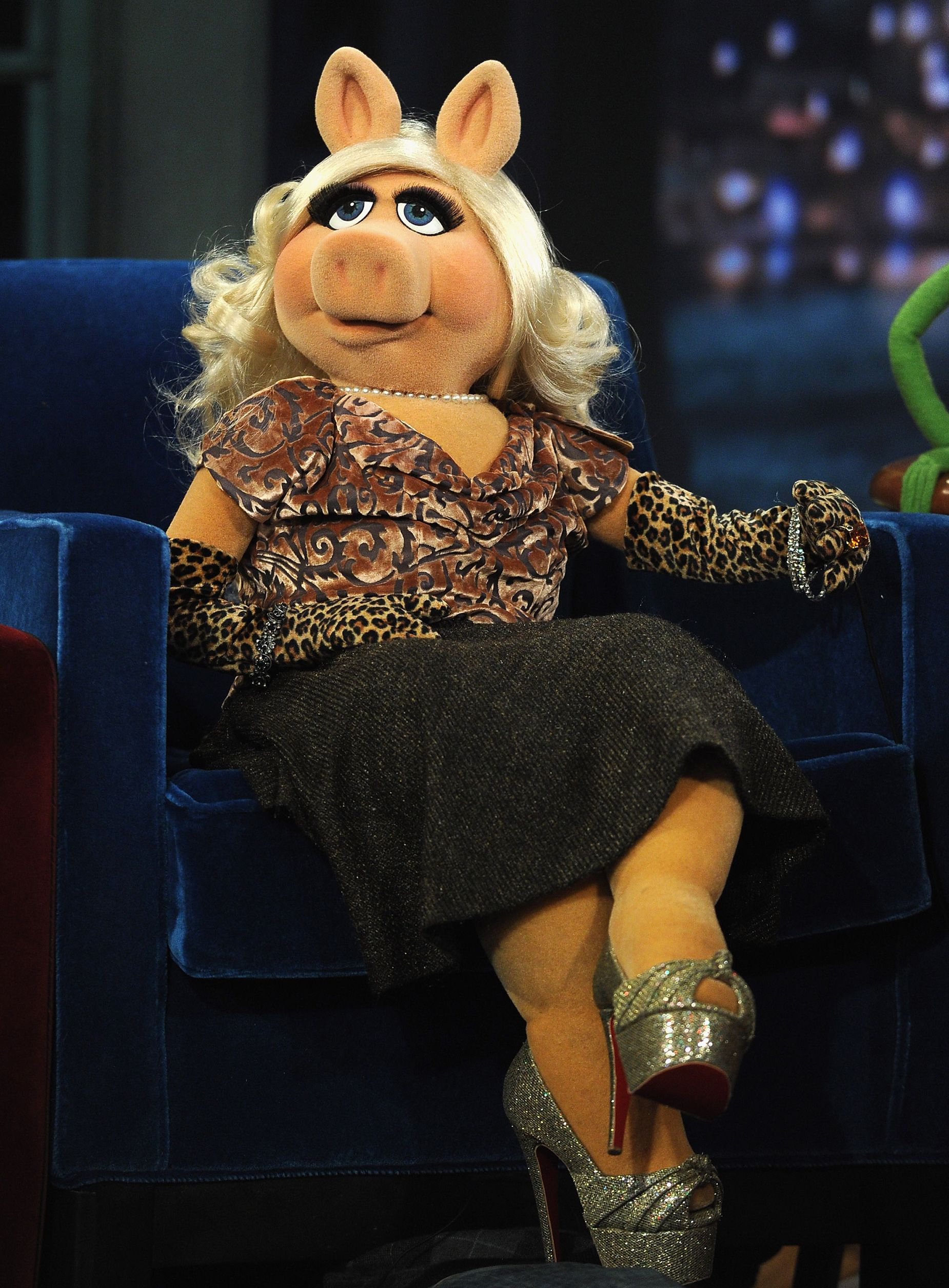 "The color red is a representation of love, passion and life," Louboutin told CNN Style via email. "It's strong, noticeable, powerful, and known for attracting good fortune."
The Louboutin aesthetic is both decadent and daring — part Marie Antoinette and part femme fatale. Handcrafted in Italy, the brand's shoes created not only in leather but using crystal, feathers and even velvet studded with silver strass (similar to rhinestone).
But they aren't for the faint of heart. While they may be highly crafted, they're also highly priced, costing from around $350 for a pair of Louboutin rubber flip flops to almost $4,000 for thigh-high metallic leather boots. All come with the red sole.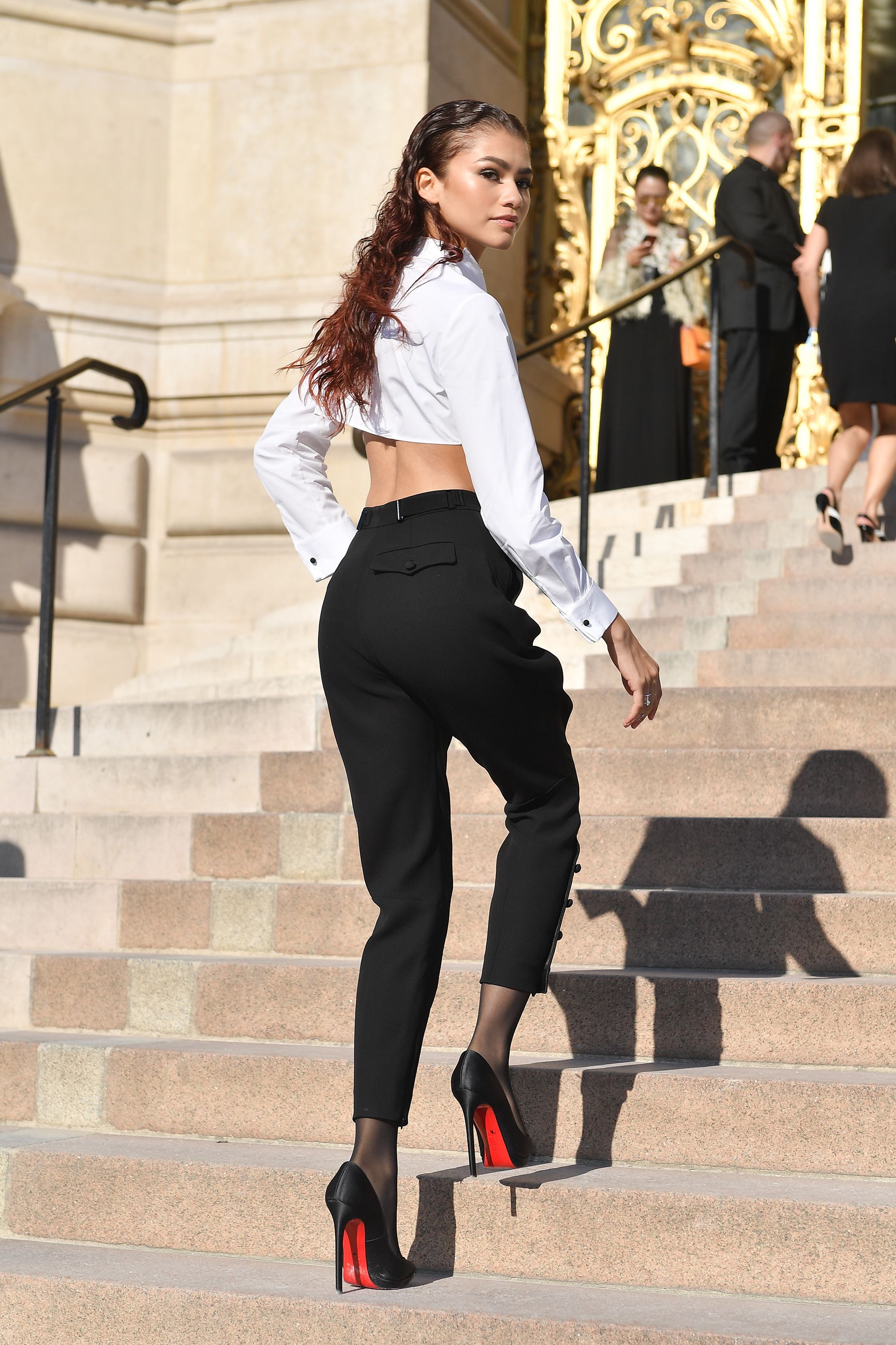 They're also vertiginous, with pumps rising to a heel height of 120mm (4.7in) for that much-admired but notoriously hard-to-walk-in style, the "So Kate." In platforms, heels soar higher still — the "Maria Frou Alta" measures 160mm (6.5in).
"A good shoe is a shoe which makes you feel good, look good, feel confident, engaged, and fierce," Louboutin told CNN. "A good shoe is the one which brings you joy when you think about it and when you wear it. They transform your body language and attitude. They lift you physically and emotionally. Just like the glass slipper (from Cinderella) makes people dream, I try to make my shoes create the same effect, to allow you to be whatever character you dream to be."
Just don't expect them to always be comfortable.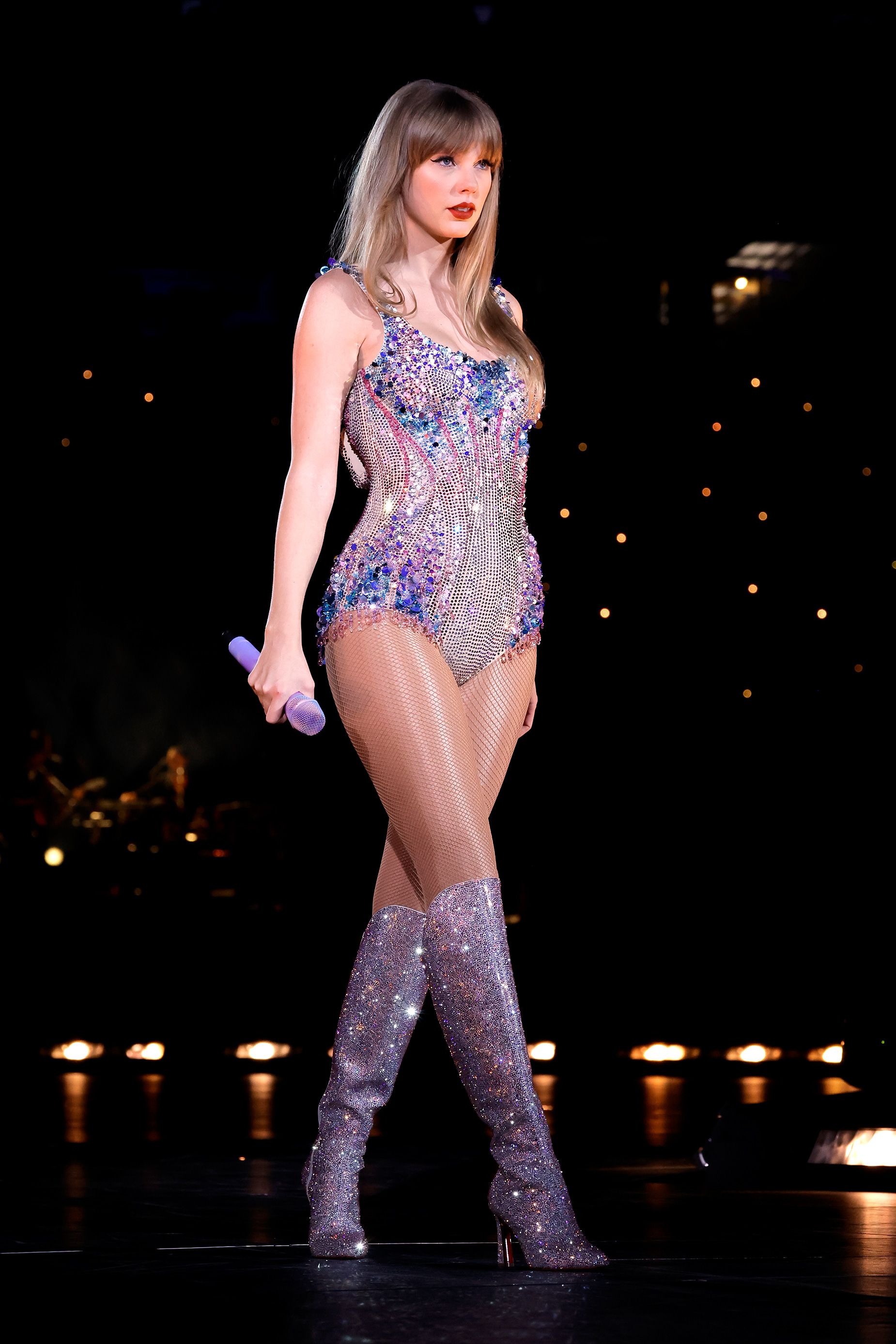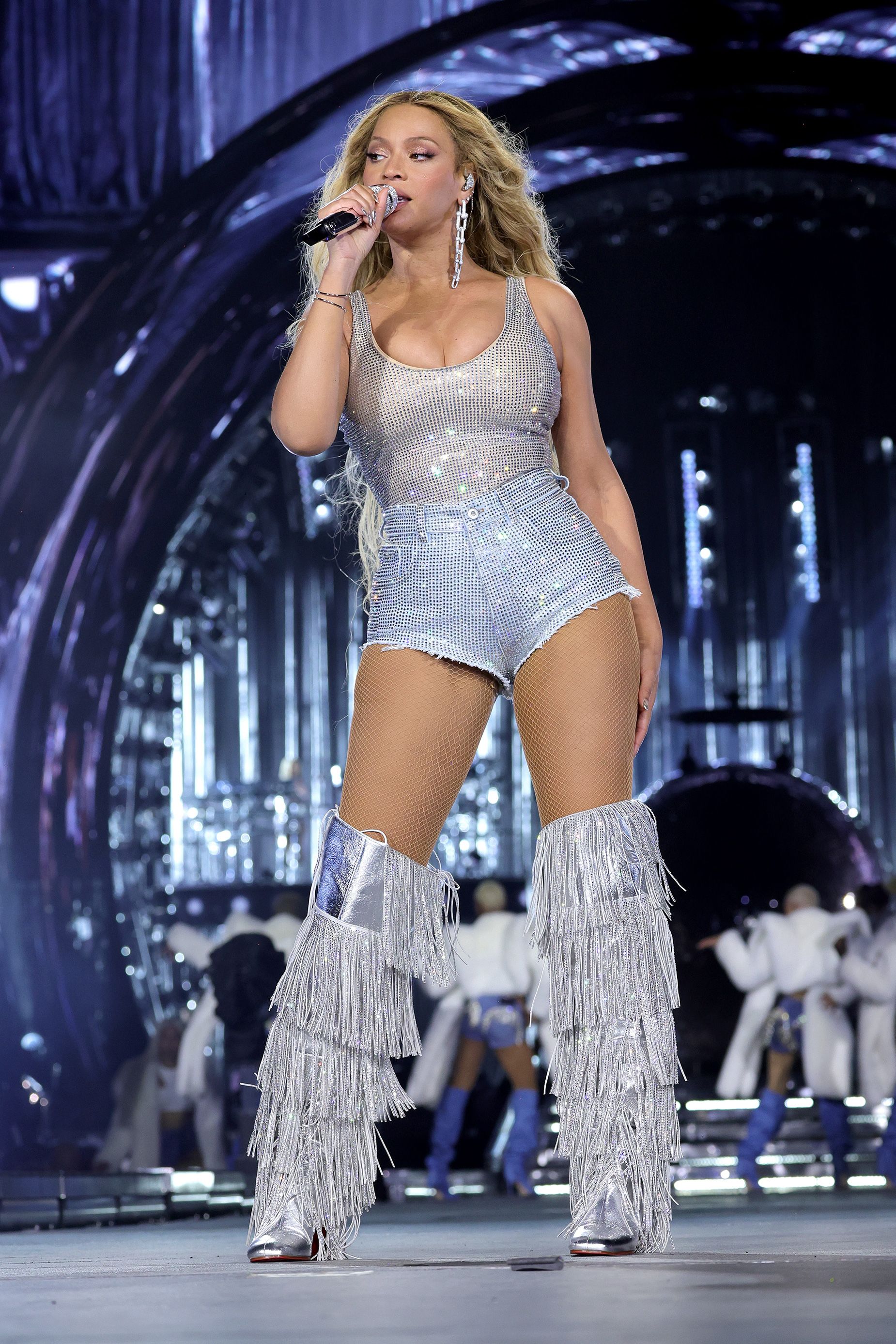 In an interview with British Vogue in 2012, Louboutin said: "People say I am the king of painful shoes. I don't want to create painful shoes, but it is not my job to create something comfortable. I try to make high heels as comfortable as they can be, but my priority is design, beauty and sexiness."
Nevertheless, Louboutin has proven they play a strong game and are here for the long haul, even weathering the global loungewear and slippers era that was the pandemic. Earlier this year, a spokesperson for the brand told CNN that: "The popularity of heels remained robust during and after the lockdown period," while acknowledging that "the pandemic did prompt an appetite for a large range of heeled styles reflecting the change in lifestyle and trends (including) platforms, low and block heels."
In recent years, the brand has increased its offering of flats and trainers — with a Louboutin twist. Sneakers range from elegant white tennis shoes with a red trim and sole, to statement-making chunky leather lug sole treads with stud detailing.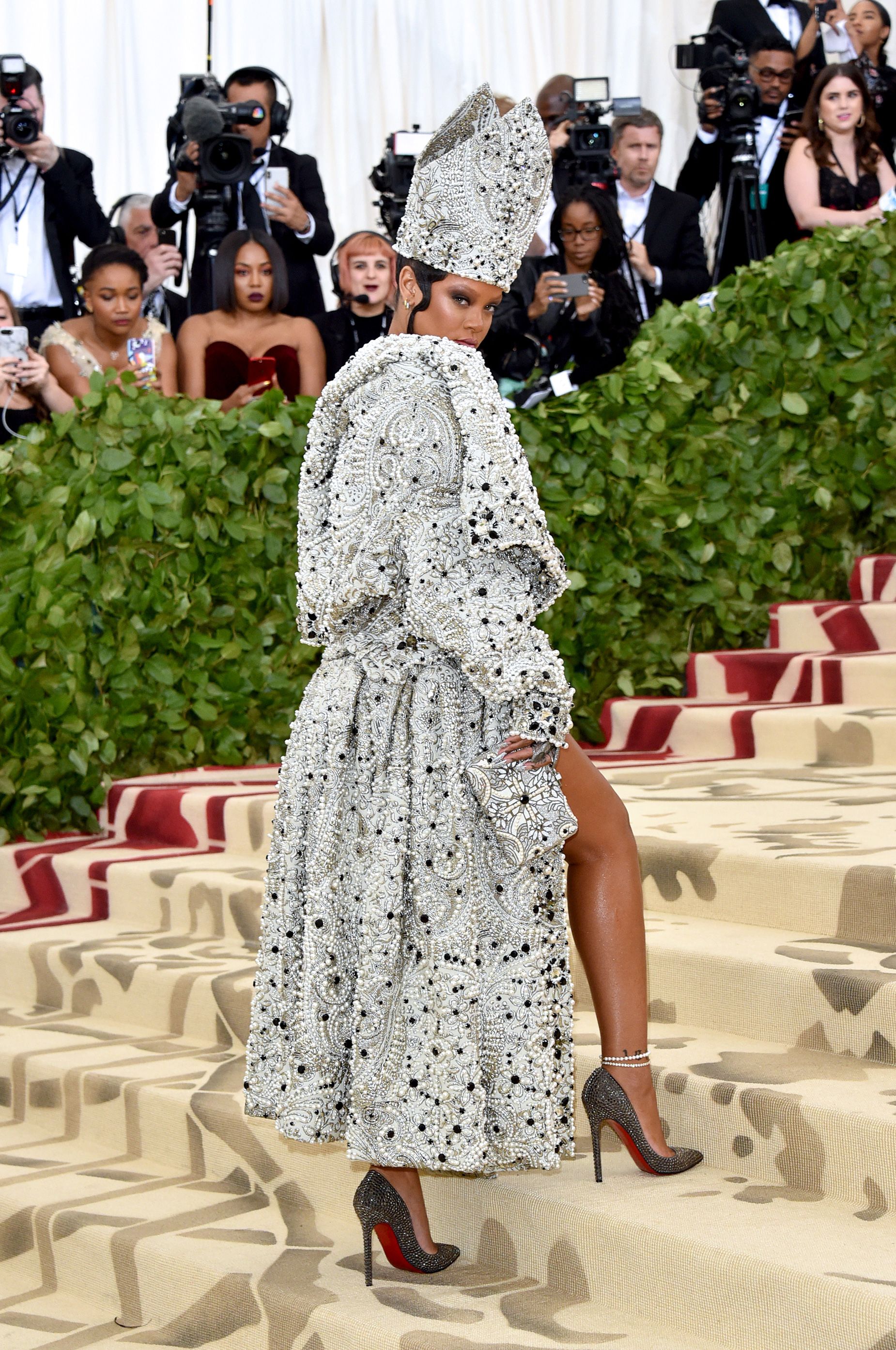 But flats haven't been the only diversification for a brand known for its heels. As well as handbags, kids' shoes and pet accessories, the house now has a beauty division featuring nail varnishes, lipstick and fragrances all referencing both the red sole and the silhouette of Louboutin's signature pencil-thin heel. With prices from $60 for a lipstick, it's still a luxury price point, but it brings a piece of the Louboutin magic a little more within reach.
In 2011, men's footwear burst onto the scene too, bringing the red-bottomed shoes to a whole new (but still financially well-heeled) demographic. From calfskin moccasins with tassel detailing or trompe l'oeil embroidery to slip-on Venetian-style loafers covered in tartan or spikes, the designs were so successful that in 2012, Christian Louboutin opened its first men's store in Paris. The collection now includes leopard print ankle boots with a 70mm block heel, lug sole sneakers adorned with spikes and patent lace-ups with rhinestone heels.
"He brought glamor to men's footwear and made it okay to make a statement and show off a bit," Adducci said.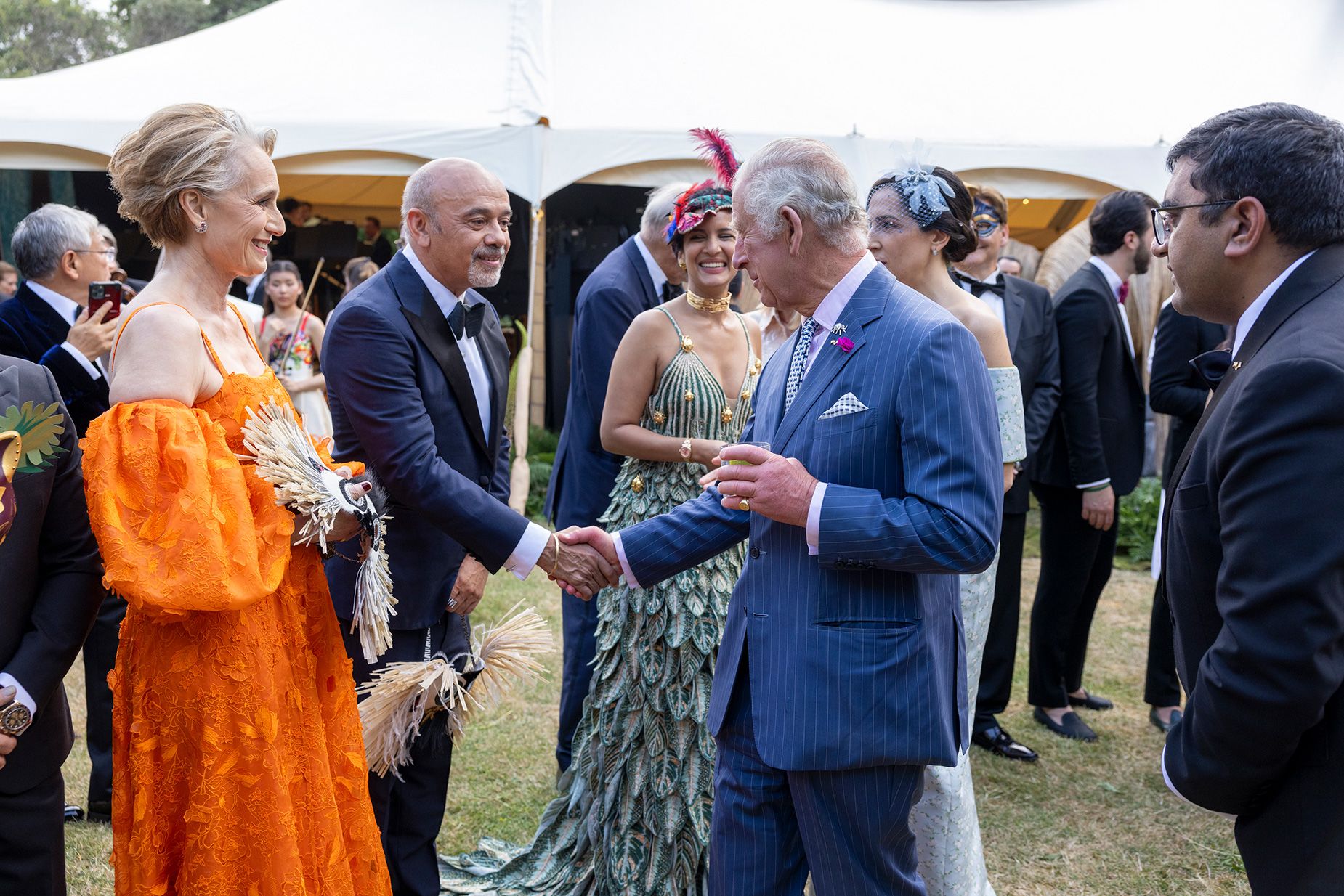 Be they men's or women's, it's the soles that most obviously set Louboutins apart from the pack. So when the shoes start to lose their distinctive-hued underneath — which does happen with wear — the brand can step in. Louboutin has company-approved cobblers permitted to restore shoes to their former glory using the house's closely guarded and much protected signature shade — Pantone 18, also known as "Chinese Red."
Perhaps naturally with something so successful,Indeed, the brand has fought hard to protect itself from other companies trying to benefit from a touch of its red magic. So integral have the soles become to the brand's DNA that, in 2008, the fashion house applied for — and were granted — a trademark by the US Patent and Trademark Office for what their red soles. Since this trademarking, Louboutin has engaged in multiple complex trademark infringement court cases around the world with brands as diverse as high street retailer Zara and affordable Dutch shoe brand Van Haren to luxury French fashion house YSL — with mixed results.
One thing's for sure, Louboutin fans are brand loyal — even, seemingly, the famous ones. "I once turned down a well-paying ad campaign for a major luxury shoe brand because I have such loyalty to (Christian) both as a designer and friend," burlesque queen Dita Von Teese told The Hollywood Reporter in 2015. "I think Christian is the best shoe designer in the world."