News that tech innovator Nokia is suing Amazon in five jurisdictions – the UK, Germany, India, the European Unified Patent Court, and the US – for allegedly infringing several of its patents targeting video streaming technology, is a reminder that even the biggest tech companies need to tread carefully when it comes to navigating intellectual property (IP) rights.
Since 2000, Nokia Technologies OY has accrued a sizeable patent portfolio – during this period it has filed more than 28,000 patents globally; an average of 1,189 per year.
According to a statement from its lawyers, the Finnish company has invested more than €140 billion in research and development since 2000. Its business model is based on developing technology and optimising value from its patent portfolio, for example by securing licensing deals with third parties that need or wish to use its technologies to develop telecommunications offerings or video streaming services.
Over the years, Nokia has demonstrated a front-footed approach to enforcing its patent rights and the company has been involved in many patent disputes over the years. Earlier this year, Nokia and Samsung agreed a cross-licensing deal, following a dispute concerning use of 5G and other smartphone-related patents. However, a similar dispute between Nokia and Oppo over plans to extend a license agreement, remains ongoing.
Video compression
At the centre of its latest dispute are some as yet unknown patents owned by Nokia, which are required for the delivery of video streaming services such as Amazon Prime and Twitch. We understand that these patents relate primarily to video compression and delivery technologies, including those involved in encoding and decoding.
Nokia has stated that some of these patents are 'standard essential' and, as such, have already been offered to Amazon along with other third parties presumably on fair, reasonable non-discriminatory (aka FRAND) terms.
For Amazon, there are a number of possible options that could help to bring about a satisfactory commercial outcome. The most obvious way to resolve the matter quickly would be to settle of course, however, this could also prove the most expensive outcome.
Instead, Amazon could seek to mitigate the potential risk of being slapped with several court injunctions, blocking access of its video streaming services to some of the world's key markets, by pivoting to alternative technologies. Forging new agreements with multiple third parties at short notice would be challenging, but emerging tech providers are ready and waiting to license their technologies.
For example, London-based V-Nova Ltd has been developing alternative technologies for advanced video compression such as MPEG-5 LCEVC, and separately the AV1 or VP9 codecs, which are freely available on an open source licence with some playback limitations. By securing alternative licensing agreements with some of these other innovation-led companies, Amazon could reduce its reliance on Nokia's patent assets.
Amazon portfolio
In the longer term, Amazon could opt to strengthen its own portfolio of patents either through acquisition or by investing in its own research and development capability as a way of securing access to mission critical technologies in the future.
This would require capital investment but as Nokia has shown, a revenue-generating model built on a robust patent portfolio licensing model can bring significant rewards.
There are other reasons why this patent dispute will be observed closely. Nokia's decision to litigate simultaneously in the UK, Germany and the European Union via the Unified Patents Court (UPC), means there is likely to be a high level of interest in how things play out between the various court systems and the outcomes reached in each case. For example, it could be that the court in Germany defers to the UPC by postponing its decision until after a broader European ruling has been passed down.
Nokia v Amazon
Additionally, as the EU is currently preparing draft legislation concerning standard essential patents (SEPs), IP professionals will be waiting for the UPC's decision in Nokia v Amazon. They will be interested in what's said about the proposed SEP laws and whether the licensing rate imposed is more or less favourable to the patent holder than would be the case in the national UK or German courts.
Depending on the outcome of these various court hearings, assuming things get that far, innovative companies may need to revisit their patent strategies. Those that have more than one string to their bow in terms of owning licensable patents and developing market-ready products or services, could be best placed to react to Europe's new patent litigation landscape.
Image (top): Nokia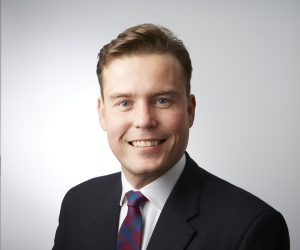 John-Paul Rooney, right, is a partner and consumer tech specialist at European intellectual property firm, Withers & Rogers.
See also: Peace breaks out in robotic patents war?