CNN
 — 

Only a handful of people have seen the Titanic's wreckage in person, because precious few have what it takes to visit: the financial resources, access to experts – and a willingness to accept the significant safety risk.
But for those willing to shell out, tourism and research company OceanGate Expeditions offered eight-day missions that allow customers to explore the Titanic more than 13,000 feet below the ocean's surface using five-seat carbon fiber and titanium underwater vessels. The once-in-a-lifetime experience cost $250,000 per person, according to the company's website.
Extreme tourism has become a growing trend among thrill-seekers looking for an adrenaline rush, pushing the boundaries of conventional travel and, sometimes, of safe travel. OceanGate Expeditions, for example, is among several companies that cater to demand from private individuals wanting to explore the seas and even the seemingly unreachable depths of the world's oceans.
"What I've seen with the ultra-rich – money is no object when it comes to experiences. They want something they they'll never forget," said Nick D'Annunzio, the owner of TARA, Ink., a public relations firm specializing in special events.
OceanGate launched successful expeditions to the Titanic wreckage in 2021 and 2022. On Monday, the US Coast Guard launched a search and rescue operation for a vessel belonging to OceanGate that lost contact during a private tour of the Titanic. The company said it is "exploring and mobilizing all options to bring the crew back safely."
OceanGate Expeditions, based in Everett, Washington, was founded in 2009 by aerospace engineer Stockton Rush, who is also aboard the submersible, according to a source with knowledge of the mission plan.
According to the company's website, OceanGate developed 4,000-meter (13,123 feet) and 6,000-meter (19,685 feet) depth capable crewed submersibles, for charter and scientific research.
Rush is also a member of the board of trustees of OceanGate Foundation, a non-profit focused on developing marine technology to advance marine science, history and archaeology. Among the expeditions that OceanGate has offered are shipwrecks, hydrothermal vents and deep-sea canyons.
The voyage is part of a category of adventure tourism accessible only to the ultra-wealthy – a group that is expected to grow in the coming years; according to an annual wealth report by global real estate company Knight Frank, the number of people in the world who qualify as ultra-high net worth individuals, or those whose net wealth exceeds $30 million, has swelled by 44% since 2017.
"Ultra-high net worth individuals are kind of shielded from a lot of these economic downturns that would make other people have second thoughts about going out," said Gideon Kimbrell, the CEO and founder of InList, a mobile app used to book luxury vacation experiences and nightlife exclusive parties.
Those willing to spend a princely sum can take 24-day private jet tours around the world, helicopters to Mount Everest's base camp, and even trips to space. Last week, Virgin Galactic announced that its commercial spaceflight service would officially begin later this month, and a second voyage would follow in August. The company told CNN that one ticket costs $450,000 for "private astronauts," what the company calls its customers, and that it has sold approximately 800 tickets.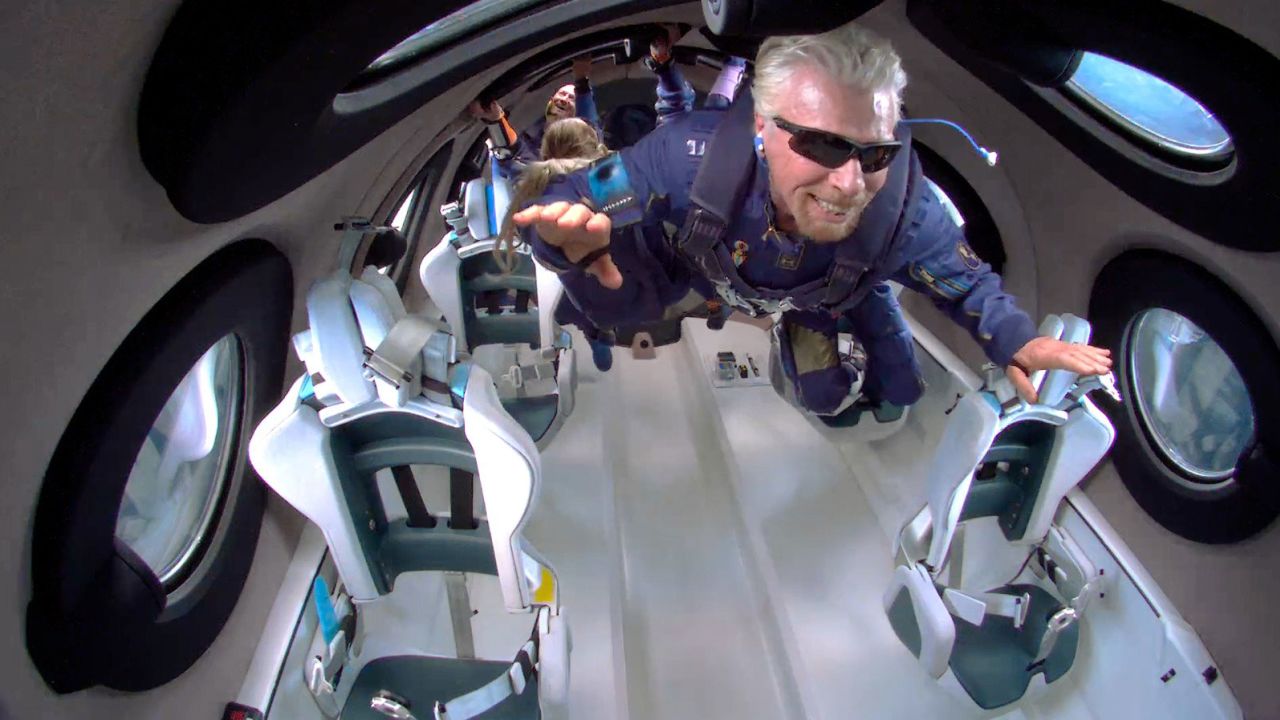 While space tourism remains largely unattainable for most people, it's a growing travel sector. Jeff Bezos' Blue Origin and Elon Musk's SpaceX have also launched paying customaers into space over the last two years, and US-based space technology startup Orion Span has plans to open the world's first luxury space hotel, which will cost about $10 million per person for a two-week stay.
These sorts of experiences are offered not only in the skies or the depths of the ocean; ultra-luxury proliferates on the terrestrial plane, as well.
Geoffrey Kent, the founder of luxury travel company Abercrombie & Kent, has recently planned trips for clients including race car driving on ice in Finland and orangutan trekking in Borneo. The company told CNN via email that Kent's goal is to provide experiences that "leave guests with a sense of accomplishment."
However, some ultra-luxury excursions are pricey because they are high risk, which means a lot of expensive, careful preparations.
Some are so unique that they pose a regulatory challenge. For example, the missing Titan submersible is not subject to government regulations from independent groups that set safety standards because the technology is so new and hasn't yet been reviewed, the tour operator claims.
"By definition, innovation is outside of an already accepted system," said the company in a 2019 post on its website. "However, this does not mean that OceanGate doesn't meet standards where they apply, but it does mean that innovation often falls outside of the existing industry paradigm."
Sal Mercogliano, a professor at Campbell University in North Carolina and maritime historian, confirmed the Titan submersible does not need to conform to safety regulations, since it operates in international waters.
"It is a gray area that is being exposed to the light of day," he said.
OceanGate CEO Stockton Rush has also repeatedly claimed that existing submersible regulations needlessly prioritize passenger safety over commercial innovation.
"There hasn't been an injury in the commercial sub industry in over 35 years. It's obscenely safe, because they have all these regulations. But it also hasn't innovated or grown—because they have all these regulations," Rush said in an interview that appeared in a June 2019 issue of Smithsonian Magazine.
And on a November 2022 "Unsung Science" podcast hosted by CBS correspondent David Pogue, Rush said exploration comes with innate risk.
"At some point, safety just is pure waste. I mean, if you just want to be safe, don't get out of bed," he said. "Don't get in your car. Don't do anything. At some point, you're going to take some risk, and it really is a risk/reward question. I think I can do this just as safely by breaking the rules."
It's not just deep-sea exploration that carries dangers, though. The US Congress has a regulations moratorium on commercial human spaceflight, according to the Federal Aviation Administration, meaning that government safety regulations do not apply to the spacecraft designed by Virgin Galactic, Blue Origin or SpaceX. Currently, paying customers who travel to space must sign "informed consent" forms to accept any danger that might happen during the mission.
CNN requested to view these forms from Blue Origin, SpaceX and Virgin Galactic but did not immediately receive a response.
The FAA said it would be prepared to develop a safety framework for commercial human spaceflight if the congressional moratorium is not renewed later this year.
D'Annunzio said most of the time, things go smoothly on more traditional ultra-expensive thrillseeking trips because the companies planning these experiences ensure it. "The hand-holding is super heavy. There is no room for mess-ups," he said.
Abercrombie & Kent's senior vice president of private jet & special interest travel, Ann Epting, said the luxury travel company typically plans its adventure trips about 18 months in advance to ensure travelers' safety.
Epting said the company will go so far as to build in safety precautions from scratch where they don't exist. On an excursion to a mountain village in Oman, Abercrombie & Kent once "built steps up the side of the mountain, plus a 50-ft wooden bridge with side railing to make the village more accessible to guests," she said.
– CNN's Brad Lendon and Parija Kavilanz contributed to this report